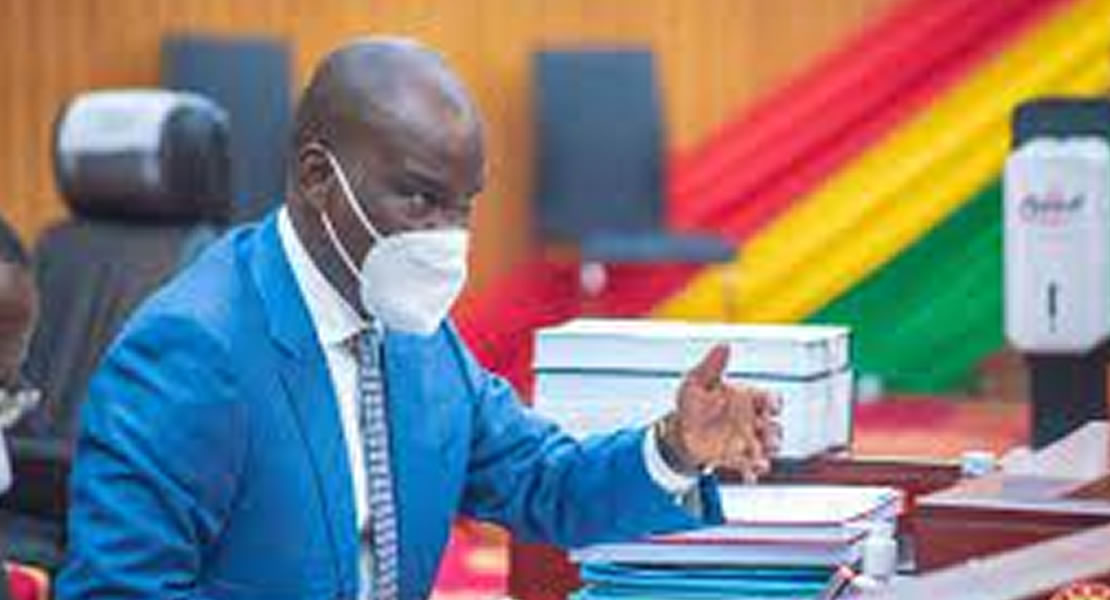 Minority Leader
December 8, 2021
Minority Leader Haruna Iddrisu has served notice to the First Deputy Speaker Joseph Osei-Owusu that he would come by a motion to challenge his conduct as the First Deputy Speaker.
According to him he would file a motion under Order 93 (5) and further noted that their side would call for the recordings of Wednesday, December 1, 2021 for examination. They would look at it critically.
"As far as we are concerned you attempted to rule and there was an uproar and there was a suspension and adjournment that is what we know,  you cannot operate the standing orders at your wimps and caprices", he stated.
During the correction of votes and proceedings on Tuesday, December 7, 2021 the Minority Leader disagreed with the First Deputy Speaker when he directed the clerks to make changes to reflect that he gave a ruling on the 2022 budget statement as approved while the Minority Leader challenged it resulting in an uproar.
"Mr. Speaker, there was an uproar; you had to put the question that was moved by me and seconded by Mahama Ayariga. There was some disturbances in the House, you suspended the House as far as we are concerned and Second Deputy came to Adjourn the House.
 "When I hear you now saying that you are giving directives to table to do what, you told the House you are not the Speaker you are a member of parliament for Bekwai if so, my application was to the Speaker, you are not the Speaker. So Mr. Speaker the only correction which I should think which should reflect and I hope you direct table to do so is that in moving my motion I referred to article 102  and standing order 109 of the parliament of Ghana".
He added that the First Deputy Speaker as a lawyer reference to our constitution and standing orders should at all times be respected. I have a difficulty with the directive you are giving to the table office because as far as they are concerned, I moved a motion, it was seconded, after that yours is simply to put the question nothing more.
Again, a decision by this House is not some ones imagination; the majority inside parliament is about members present; meaning members available and voting. Therefore, I have a difficulty with the directive you are giving the table office.
Kwaku Sakyi-Danso/Ghanamps.com