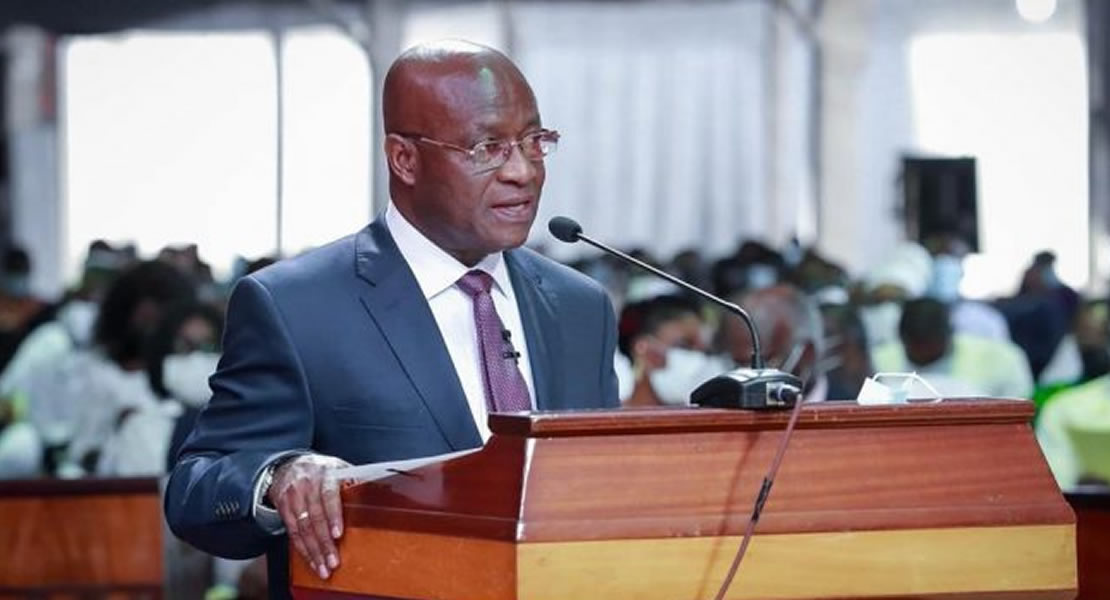 April 17, 2012
The Minority Leader of Parliament, Osei-Kyei Mensah-Bonsu, says it will be wrong for the New Patriotic Party (NPP) Member of Parliament for Assin North, Kennedy Agyapong to be charged with treason for declaring war in his comments on radio last Friday.
According to him, persons within the ruling party including the first gentleman of the land President John Evans Atta Mills and current deputy minister of Tourism, Baba Jamal in recent past have made similar statements which flew without even questioning the personalities on what they said.
The firebrand legislator was arrested by the CID on Monday by the CID to answer questions on comments he made on his own radio station Oman FM last Friday which the police consider has the potential of igniting ethic tension in the country.
He is also reported to have said that if Gas are beating Ashantes and not allowing Ashantes to register in Accra as part of the ongoing biometric voter registration exercise, then Ewes in Ashante region will also be beaten and denied the right to register, a statement that the police finds very unfortunate which has the tendency to create ethnic tension and reprisal attacks in Ghana.
Speaking on Peace FM's Kokrokoo programme on Tuesday, Hon. Osei Kyei Mensah Bonsu, states that though he is not hastily defending the MP's comment justice must be seen to done to all manner of persons irrespective of their political affiliation.
"We heard Hon. Baba Jamal declaring jihad in the run-up to the December general election, that was a serious statement but know one arrested him, Nii Lante Vanderpuye the Director of Operations at the Castle just last week said he was not going to allow non-residents of Odododiodioo to register and that he will resist any such attempt with his blood, he wasn't picked up by the police? He is walking a free man'' he said.
He urged President Mills not to be protective of his officials who err but ensure that he is even in applying the law to ensure long lasting peace before, during and after the elections in December.
Kwadwo Anim/ghanamps.gov.gh