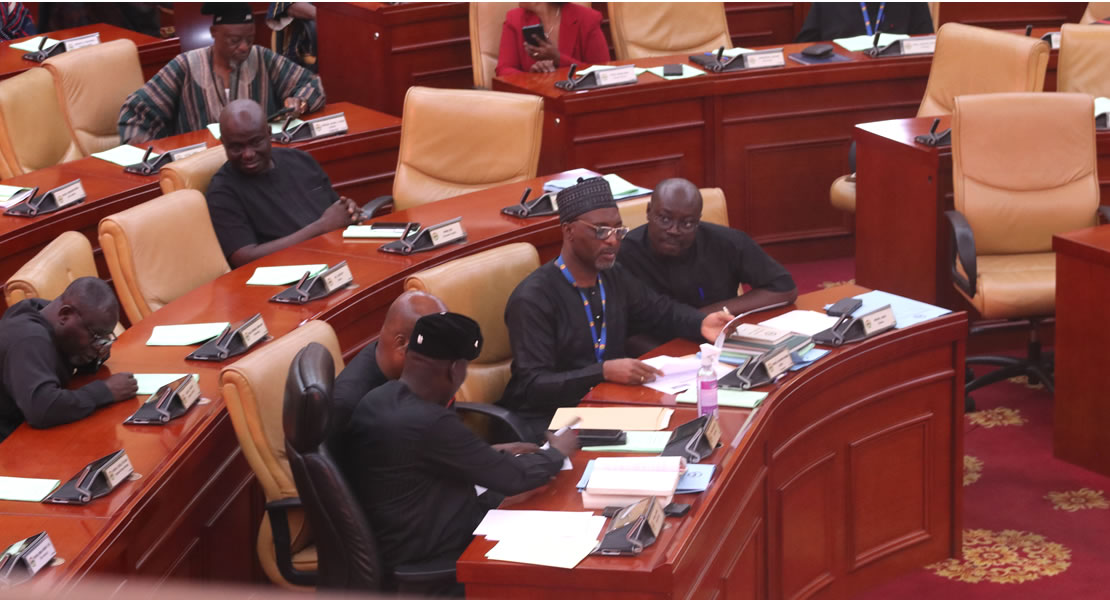 October 25, 2022
Clad in black attire on Tuesday, October 25, 2022 at the commencement of the Third Meeting of the Second Session of the Eight Parliament of the Fourth Republic of Ghana, the Minority in Ghana's Parliament said they are mourning the current state of the country's economy as well as the democracy of the Republic of Ghana.
Ranking Member on the Finance Committee, Ato Forson addressing the press said the country's economy is in such a bad state, and if care is not taken, "we would crash this economy into a point of no return", and that is why they have decided to mourn the state of the economy.
They also send a strong signal to the government that they will not chicken-out; stating that the economy is "our livelihood, and we will stand firm, for the people of Ghana deserve it. According to the Minority, the people of Ghana have done no wrong to be subjected to this kind of treatment and economic mismanagement coupled with ineptitude"
They accused the Vice President Dr. Mahamadu Bawumia of failing in his supervisory role as the Chairman of the Economic Management Team, and called for his resignation from such position.
Ghanamps.com