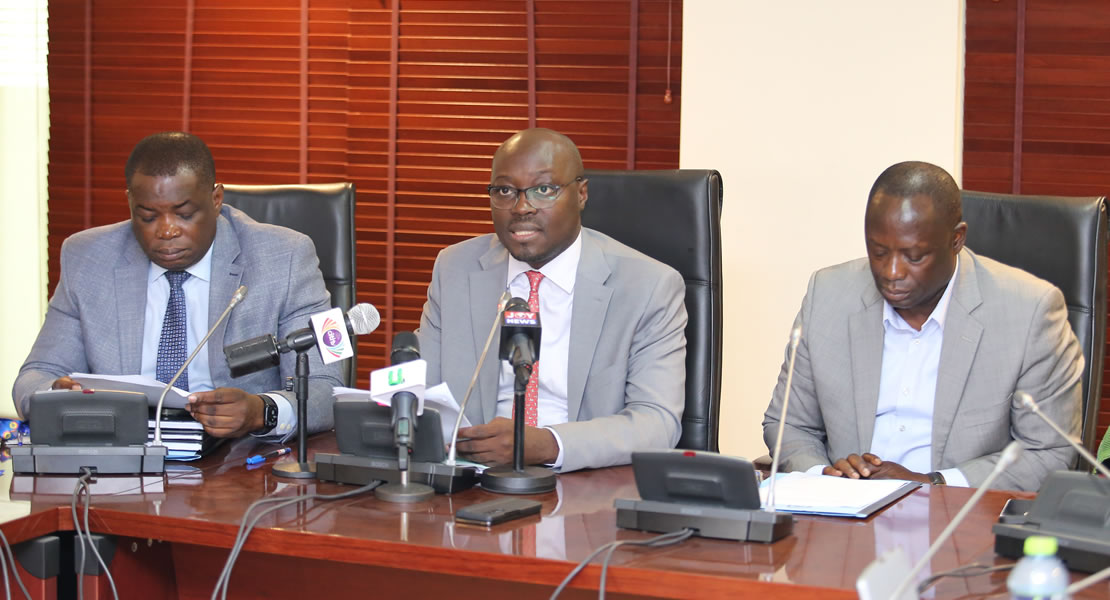 Minority Leader
March 2, 2023
The Minority on Wednesday, March 1, 2023 led by its leader Dr. Cassiel Ato Forson has given indications that they would hold forum in collaboration with their party the National Democratic Congress (NDC) as to why they are kicking against Electoral Commission's introduction of a constitutional instrument (CI)to make Ghana Card the sole document to acquire voters ID.
According to him this would afford Ghanaians the opportunity to understand the issues better and noted that the CI if implemented would undermine the Ghana's democracy and disturb the peace of the country.
And further pointed out that some of the groups to engage are the Ghana's development partners, faith based organisations to get them appreciate the issues better.
His press conference comes at the back of the EC and the National Identification Authority briefing Parliament on Tuesday, February 28, 2023.
 "That is why under the current C.I 91 as amended by CI 126, Ghanaian passport and guarantor system are allowed as evidence of citizenship.
And it's important to remind the EC headed by Madam Jean Mensah that the Commission is enjoined by the constitution to advance the right to vote not introduce any law that seeks to curtail same.
The NIA which is responsible for issuance of the Ghana Card has admitted that there is a back log of millions of Ghanaians who are yet to be issued the Ghana Card; and in addition three point five million 3.5m have been locked up in bonded warehouse due to its indebtedness of one point five billion to a private partner of the NIA, which has contracted loans from the banks to undertake printing of the cards.
Kwaku Sakyi-Danso/Ghanamps.com