October 30, 2019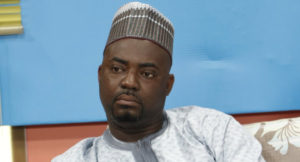 Member of Parliament for Mion, Abdul-Aziz Mohamed has said he is contemplating re-filing a question that had expired after one session, on whether the Attorney General is aware of a petition to remove the Chief Justice, Her Ladyship Sophia Akufo.
According to the Mion lawmaker, when he raised the issue on the floor of the House on Friday, the Majority Leader used technicality to dismiss it and directed that since the question was filed a year ago, it has expired and the Mion MP should re-file his question.
In an interview with journalists in Parliament after adjournment on Friday, Abdul-Aziz pointed out that in the case of the former Electoral Commission chair Shallot Osei, "We were told that the President was only a conveyer belt, he had no option than to referrer the petition to the necessary authority to look into it. I want to know if the President is still conveyer belt?"
"And the CJ would be retiring in December, I do not understand why I have filed a question for a year and it has not been programmed for answering. Time is of relevance to our questions we ask".
When you file a question and it takes more than a year to answer, it would affect the relevance of the question, he indicated.
Mr. Abdul-Aziz lamented over the practice where Parliament is not playing by its own rules and regulations; Ministers have to answer questions with twenty-one days.
As to whether he thinks what had happened is deliberate, he said; "sometimes that is what they do, they ignore your questions for it to die a natural death, it is not good for our parliamentary and its oversight role it plays, leadership of the House should assist us to use question time to hold the Executive arm of government accountable".
Kwaku Sakyi-Danso/ghanamps.com