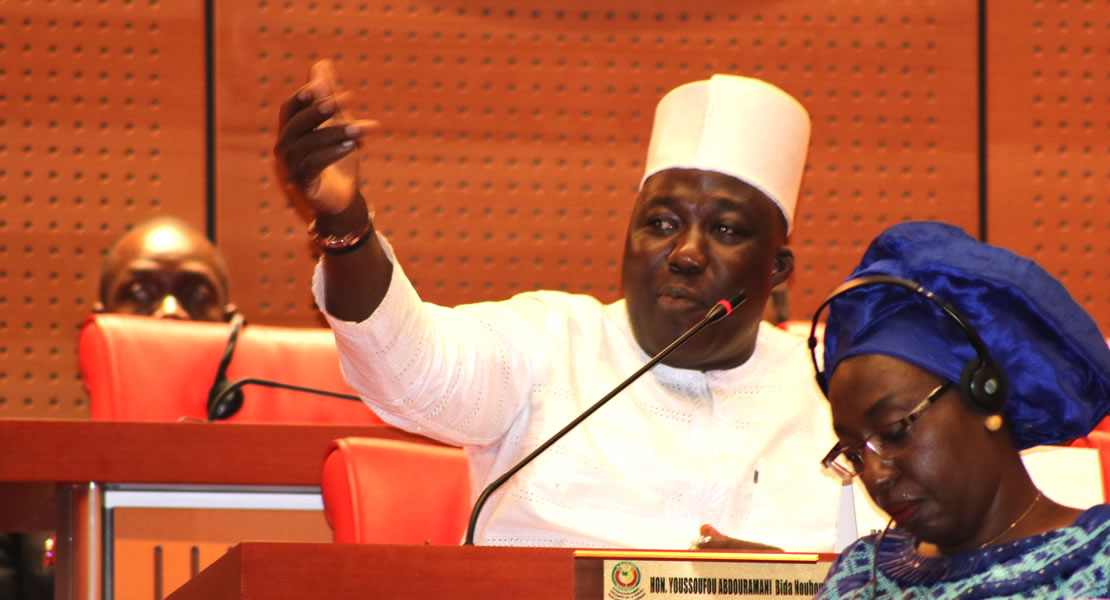 Hon Bida Nouhoume, in white
June 16, 2022
Chairman of the Public Accounts Committee and member of the Benin delegation to the Economic Community of West States (ECOWAS) Parliament, Youssoufou Abdouramani Bida Nouhoume, has responded to allegations that he referred to his colleague politicians from Nigeria as being corrupt.
He asserts that he has  never said Nigerian politicians are corrupt.
Confusion erupted at the plenary on Thursday, June 16, 2020 for almost two hours fifteen minutes when a member of the Nigerians delegation Lynda Chuba Ikeazu moved a motion that two quick issues be addressed before the day's proceedings can be carried on.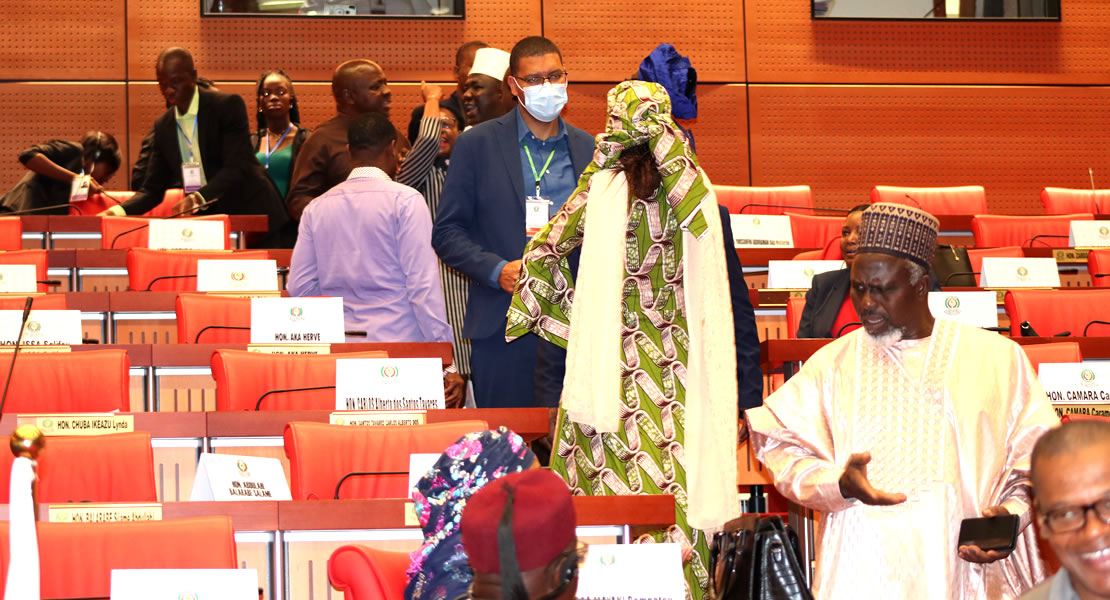 "I demand that the records struck out that I threatened my colleague Youssoufou Abdouramani Bida Nouhoume and Nigerian politicians are corrupt", this was an issue that came to play when Mr. Bida Nouhoume made his contribution when Nigeria presented its country report on Wednesday, June 15, 2022.
According to Bida he took an oath and he is in the Community Parliament to exercise freedom of speech and the confusion they are experiencing is out of interpretation that has not gone down well.
  "I was accused  of saying the political class in Nigeria was corrupt. They did not listen to my pleading; I only ask that they work for the good of the population and on issues of good governance and corruption is not resolved in our countries".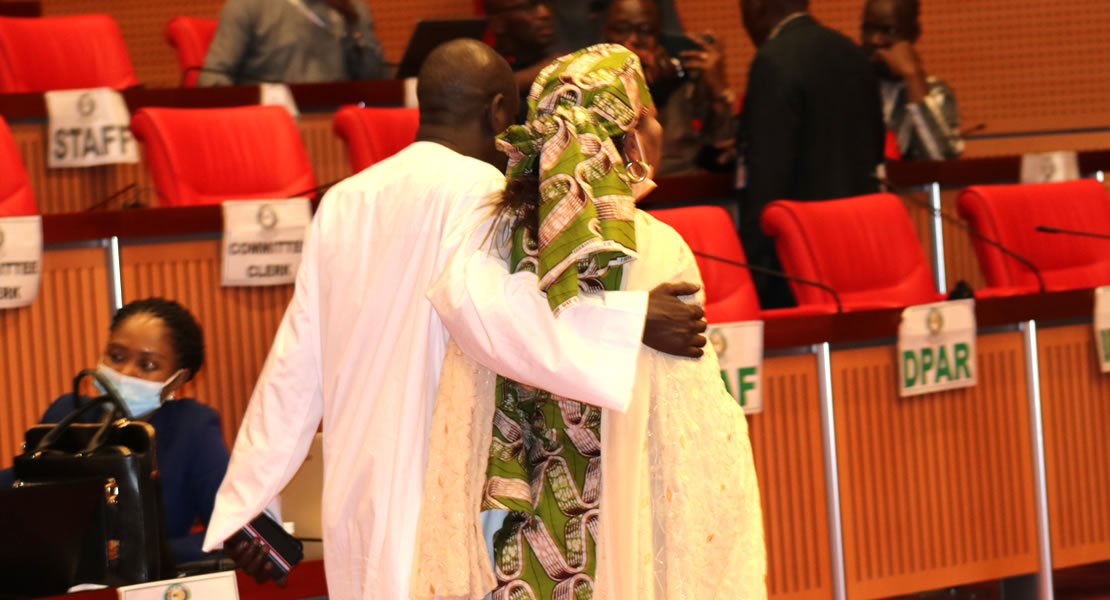 Again, Nigeria is the largest economy; you have a high class and a low class, I do not know what the interpreters said, I did not accuse any of the MPs directly.
He further added that MPs are free to express themselves that is why he said he feels threatened as an MP and he is a Nigerian by origin. "I am not accusing anybody, read out my text",  a pleaded that fear and panic should not be created  and they should be sure they do not misunderstand each other.
Again, "we should not accuse each other as dictators, every time when we present country report everyone is free to comment. Nigeria should live and work in peace the development of the country.  I did not give them instructions the interpretation given you was wrong impression".
And his right as an MP under Article 20 he has an immunity and can express himself and no one can take him to court, and his wish is that they understand each other. "let us feel at home in Nigeria and feel democracy in Nigeria is real as we are not threatening Nigerians, may God bless Nigeria and ECOWAS".
In addition he said this is his third term despite the fact that he is less than forty years in age in politics he is experience enough in parliamentary proceedings and can never make a mistake of saying that someone has threatened him.
And apologized to the third Deputy Speaker and noted that he believes the misunderstanding is settled.
Kwaku Sakyi-Danso/Ghanamps.com/Abuja-Nigeria