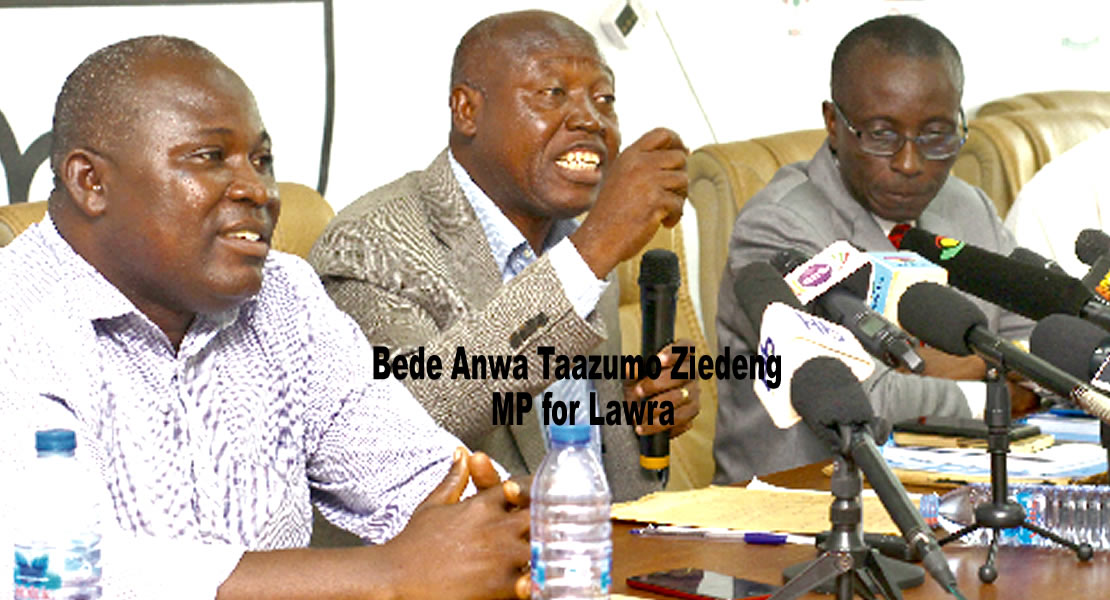 October 26, 2021
Member of Parliament for Lawra, Bede Anwa Taazumo Ziedeng has said the system of pushing rejected nominees of President Nana Akufo-Addo for the position of Metropolitan, Municipal and District Chief Executives (MMDCEs) through is the cause of the brouhaha that surrounded approval of some of the chief executives.
According to him one should have the heart, mind for democracy bearing in mind that by respecting the views of other people is the way to go.
 'I have been a regional ministers before, when I was a regional minister and DCEs were nominated we have to try to pass them, in Sissala East the president nominated someone as the DCE when we went for confirmation he was rejected, second confirmation he was rejected, what I did was I told the president we should replace him, we send a different person and the person was confirmed".
The former Regional Minister questioned, "why must is it be one person, and if not that person then nothing happens?, I do not think that is right hence the reason why we had problems"
Again, when the first confirmation came there was no problem, the problems started arising with the second confirmation, "we should know people are thinking differently.
The Lawra MP was reacting to confusions that characterized the confirmation of MMDCEs in some MMDAs across the country when the Minority caucus on the Committee on Local Government and Rural Development met with the press to register their disappointment in the development.
Kwaku Sakyi-Danso/Ghanamps.com