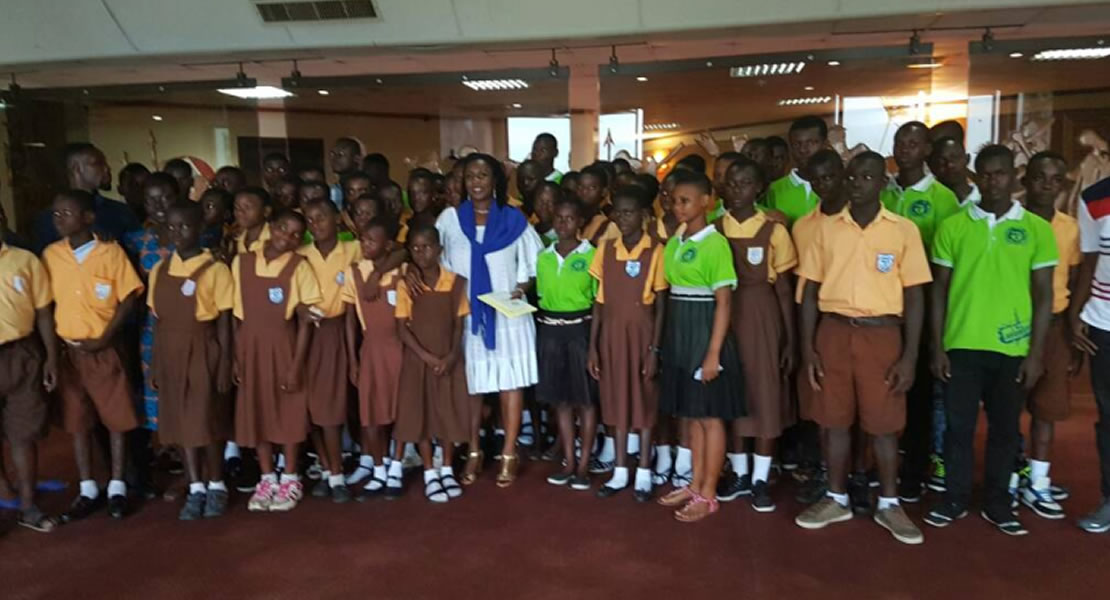 July 3, 2017
The Member of Parliament for the Domeabra/Obom constituency, Karen Sophia Ackuaku has challenged students in the country to take their studies seriously to enable them acquire knowledge and skills to become successful in future.
According to her there is nothing they cannot achieve with education hence the need for them to be discipline and obedient to their parents, guardians and teachers at all times.
The MP made the call when she interacted with pupils and teachers from the Avornyo Kope Basic School in Domeabra/Obom during their visit to Parliament to familiarize themselves with the workings of members of parliament.
She also congratulated teachers in general for the sacrifices and patience exhibited over the years in impacting knowledge into future leaders of the nation.
The lawmaker called on all stakeholders especially parents, chiefs and communities to develop a sustained interest in the welfare of pupils and students in their localities to enhance education delivery.
By Christian Kpesese