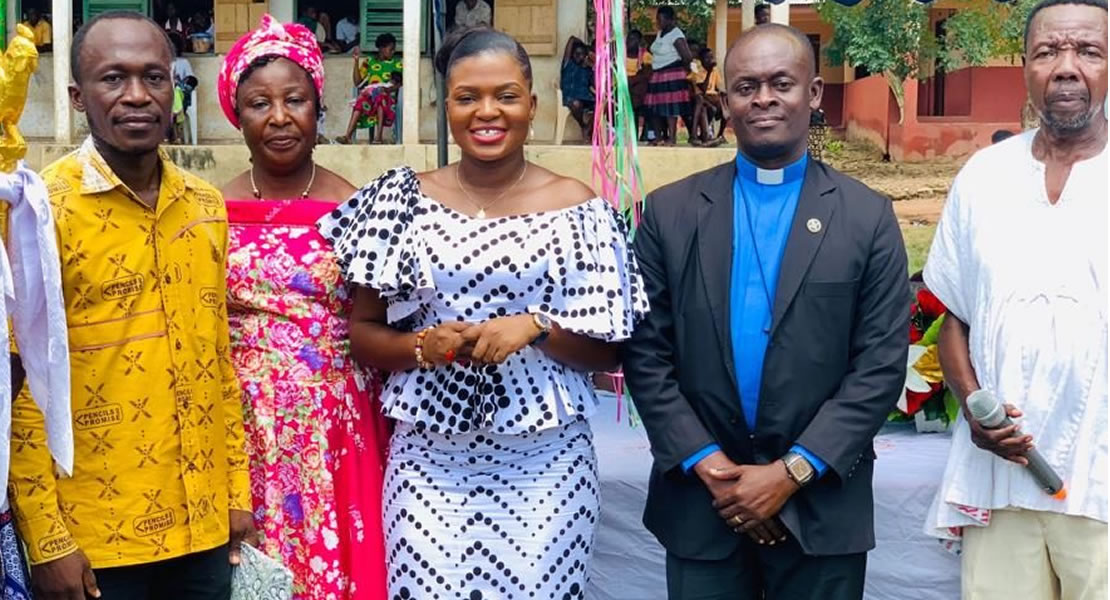 November 11, 2019
Member of Parliament for North Dayi, Joycelyn Tetteh on Thursday November 7, 2019 paid off bills for patients at the Anfoega Catholic Hospital who had been discharged for weeks and months but could not afford to settle their bills.
The MP came to the aid of the patience whose economic conditions could not allow them settle their bills at the hospital.
The Lawmaker made the intervention when she honored an invitation to join the hospital celebrates its 60th anniversary.
Miss Tetteh in her message congratulated the hospital for the crucial service it had offered the people for over six decades and their commitment to improve their services in the years ahead.
"I have no doubt the hospital will deliver as the people also have so much trust in the quality of the personnel".
She further gave assurance that as a legislator, she would continue to diligently discharge her duties as their representative, influence positive changes of progressive development in the constituency even as she is not a development officer.
In addition, she reiterated the commitment of the National Democratic Congress (NDC) in ensuring the health sector is expanded when it returns to power come 2021.
"We have already begun the rescue mission to save Ghanaians from the challenging times confronting them", and requested that prayer be offered for the entire medical staff of the Anfoega Catholic Hospital. She also admonished the staffs to continue being tolerant and professional in the discharge of their duties towards patients.
The MP assured the hospital that it would not be the last they would be seeing of her as she hopes to do great things once the will and the ability is there.
Kwaku Sakyi-Danso/ghanamps.com