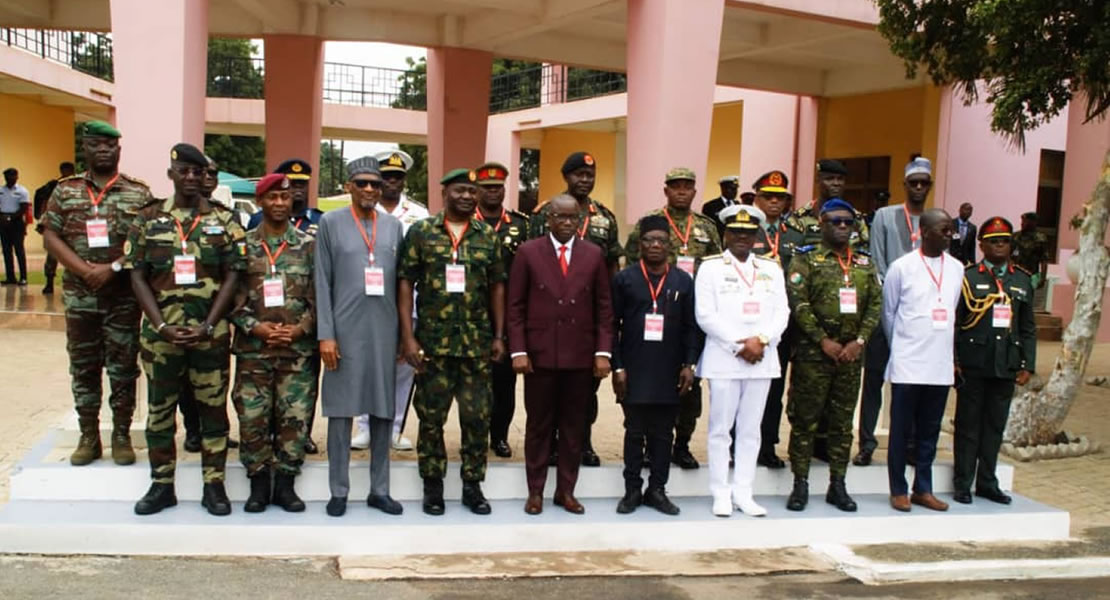 August 18, 2023
The Commissioner of Political Affairs, Peace and Security of the ECOWAS Commission, Ambassador Abdel-Fatau Musah has assured the sub-region that ECOWAS is still open to dialogue and diplomatic resolution of political crisis in Niger with the aim to restoring the country to constitutional rule.
That notwithstanding military intervention remains on the table when push comes to shove.
"Let no one be in doubt that if everything else fails, the valiant forces of West Africa, both the military and the civilian component are ready to answer to the call on duty".
The Commissioner who was addressing the ECOWAS Chiefs of Defence Staff at the opening of their two days crunch meeting in Accra, Ghana in furtherance to the directives of the ECOWAS Authority of Heads of State and Government in relation to the Political Situation in the Republic of Niger said the Junta is playing 'cat and mouse' with the community; adding that they have flouted their own constitution that forbids military intentions into politics, and have flouted ECOWAS instruments among others.
For him, it is untenable when these juntas cite insecurity as one of the reasons for their actions; and wondered if their action is any peaceful?
He is unhappy that the military authorities in Niger failed to respond positively to ECOWAS diplomatic efforts; stating that the delegation sent on 3rd August 2023 by the Chair of the ECOWAS Authority, H.E Bota Ahmed Tinubu, and led by General Abdulsalami A. Abubakar (Rtd ), former Head of State of Nigeria, was confined to the Diori Hamani airport in Niamey under the pretext of an explosive security situation hostile to ECOWAS, where they met a CNSP delegation led by General Salaou BARMOU.
"A joint ECOWAS, AU and UN diplomatic mission deployed on 8″ August 2023 to find a peaceful resolution to the crisis was aborted following a communication from the CNSP indicating their unavailability to receive the mission. On the other hand, the CNSP received a joint Malt-Burkina Faso delegation on 7" August 2023", he added.
He condemned moves taken by the junta to consolidate their grip on power, including the appointment of members of the CNSP and new chiefs in the security sector. "Similarly, the military authorities have dismissed several officials who expressed their support for President Mohamed Bazoum and called for his reinstatement.
More importantly, the military authorities have appointed Mr. Ali Lamine Zeine, previously Africa Development Bank (AfDOB) Representative in Chad and former Finance Minister of Niger, as Transition Prime Minister on 7™ August 2023 to lead a Transition Government."
According to him, the military authorities in Niger appear to remain defiant, and to be copying from the playbook of their fellow putschist countries in Burkina Faso, Guinea and Mali, despite the Authority's efforts towards a peaceful solution to the crisis as we all wish.
Ghanamps.com