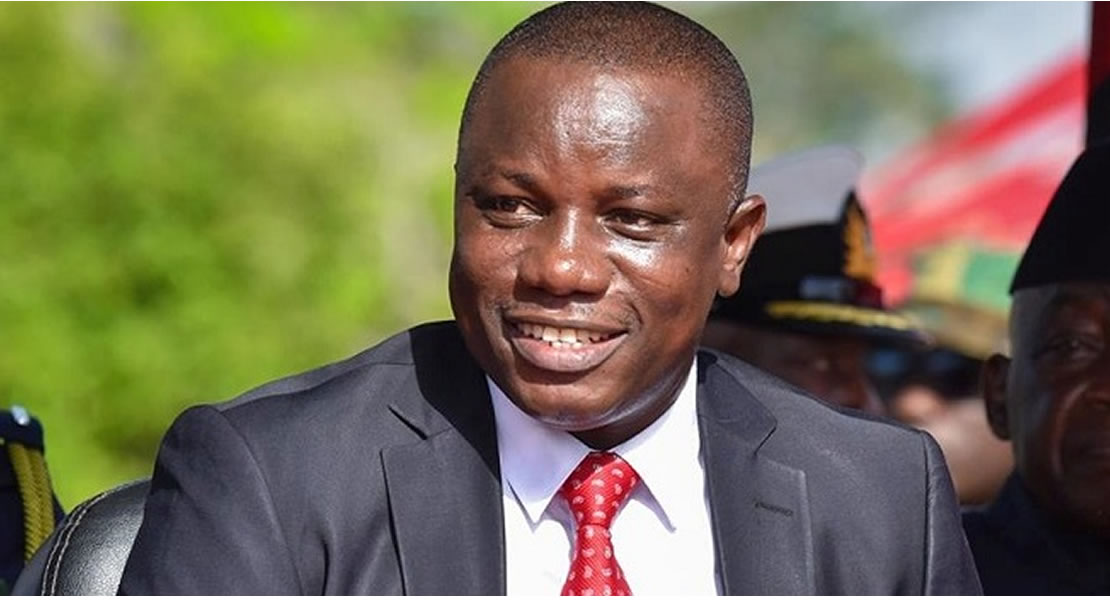 March 4, 2011
Dominic Nitiwul, Member of Parliament for Bimbila has cautioned the Youth in Ghana against adopting criminal and unorthodox means to amass wealth.
He said there is no short-cut to getting rich in life, adding that it pays to acquire possessions through legitimate ways.
Hon. Dominic Nitiwul's, advice follows the sentencing of the Former boss of the EXOPA Modeling Agency to 15 years imprisonment for attempting to smuggle narcotic drugs out of the country.
Ibrahim Sima in his 30's who was jailed yesterday, has been on trial since September 2009 for two counts of attempting to export narcotic drugs and unlawful possession of narcotic drugs.
He was arrested on September 7, 2009 at the Kotoka International Airport when a search on his luggage revealed tubers of yam in which was embedded narcotic substances.
Officers of the Narcotics Control Board led the convict (then suspect) to his residents where a bread knife (which was allegedly used to cut the yam) and super glue which was used to seal the items were found and presented as evidence in court though he denied ownership.
Contributing to a discussion on e.tv's Breakfast show on Friday, the Member of Parliament for Bimbila, Dominic Nitiwul who himself is a youth, condemned the craze by the youth to get rich quick in recent times, using life- threatening means which occasionally result in death.
"Some of the youth have resorted to all sorts of illegitimate means to get money fast, and are living affluent live styles and are being adored by many people, a trend which is increasingly worrying'' he said.
Hon. Dominic Nitiwul bemoaned the lack of coordination between the banks in Ghana, the Revenue Agencies and security service, which allow people to save huge amount of monies while they evade taxes.
''In Ghana, one can save 1 million dollars in an account and no one in the bank will question as to how that person made that kind of money, this obviously cannot be done anywhere in Europe'' he said.
Story by: Kwadwo Anim/ghanamps.gov