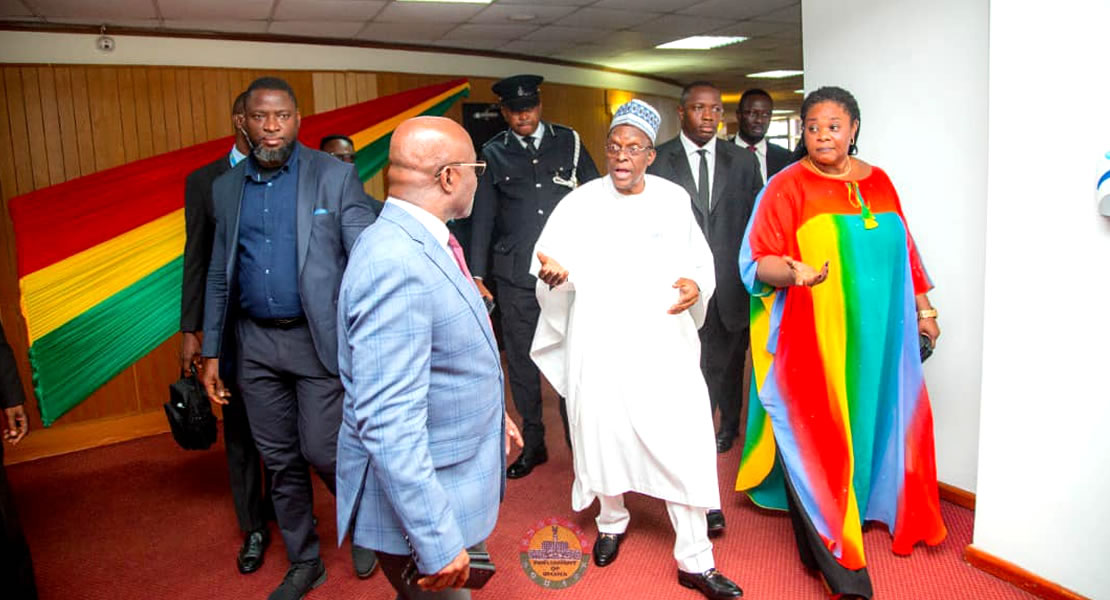 June 17, 2022
The Speaker of Parliament, Rt. Hon. Alban Bagbin, on Thursday, June 16, 2022 blocked the conduct of any business from the finance ministry on the floor of the House unless the finance Minister appears before the House to answer questions and present statement on the COVID-19 account and related expenses.
This was after the Finance Minister failed to honour a scheduled appearance in Parliament on Thursday to give accounts to the House for the utilization of the COVID-19 funds as well as provide answers to some 17 Parliamentary questions filed by Members of Parliament to his Ministry.
Minority MPs were disappointed when the scheduled appearance of the Finance Minister in the House as was captured on the provisional Order Paper for the previous day was left out in the order of business to be conducted for the day.
They did not take it kindly when they were later informed that the Finance Minister had asked Parliament to reschedule his appearance before the House to next week Wednesday, June 22, 2022.
A temporal embargo has been placed on all activities of the Ministry of Finance in Parliament until the Minister for Finance; Ken Ofori-Atta comes to account to Parliament on the 19 billion COVID-19 expenditure.
The Deputy Minority Whip, Ahmed Ibrahim, raised the matter on the Floor of the House, insinuating that the Minister was avoiding accountability since his appointment with Parliament has been missed twice already.
The Speaker noted that, "until he responds to the question and submit a statement giving explanation as to how that money has been applied, "we would not entertain any business from that ministry; mark my words. Let me say that the House can decide that we would not allow a minister to present or lay business in the house depending on the conduct of the minister".
The Speaker has thus directed that the House allows the laying of papers to be referred to the various committees, but also directs the committees not to consider the business until the minister fulfills the request of the House.
 Meanwhile, the all questions are to be re-programmed for Wednesday for the Speaker to respond to alongside other related businesses.
Kwaku Sakyi-Danso/Ghanamps.com