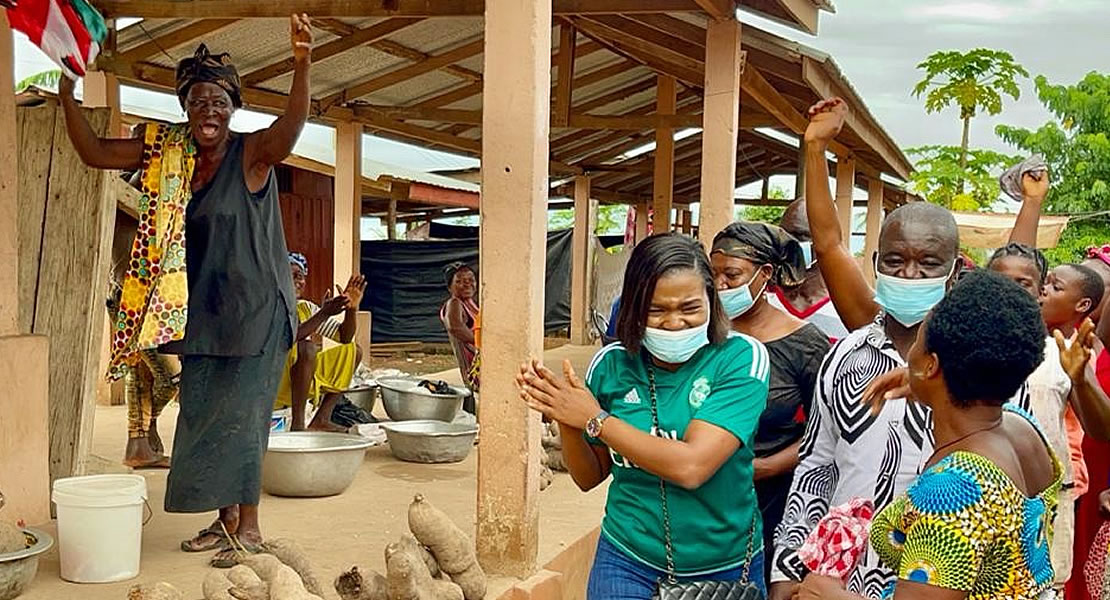 May 8, 2021
As part of recognising the hard work of women in her constituency,  Member of Parliament for North Dayi Joycelyn Tetteh  made a cash donation and some items  to Anfoega market women as part of today's Mother's day celebration.
According to her it's part of celebrating the outstanding efforts of mother's and women who trade in various commodities and serving the people of Anfoega and beyond.
The MP took the opportunity to inspect progress on an ongoing renovation the market at Anfoega.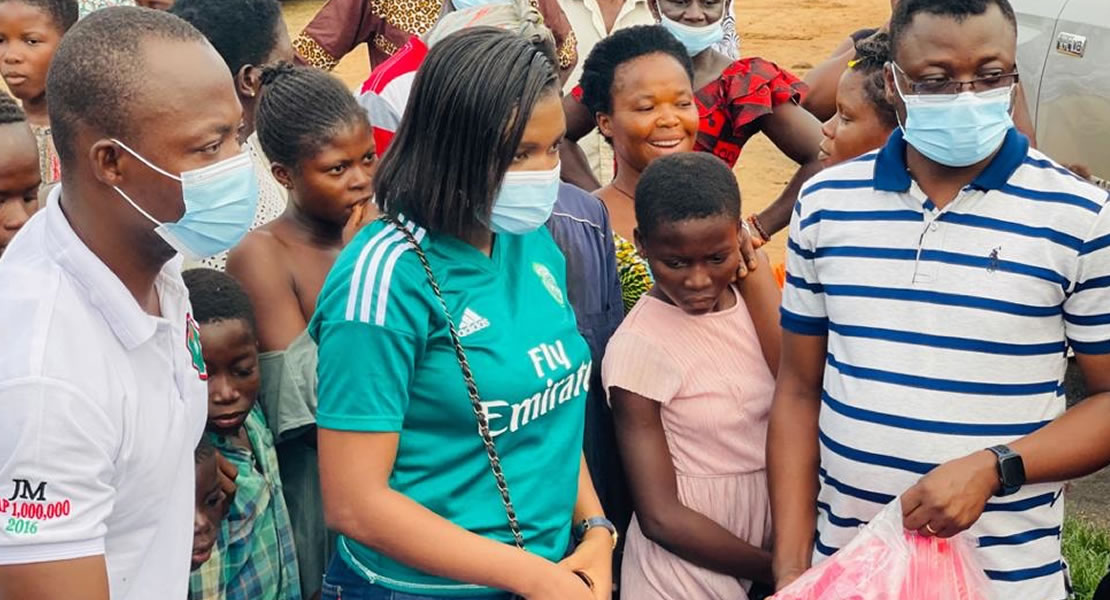 As part of contributing her quota to address the economic hardship faced by the market women, she presented public address system and a number of plastic chairs to them.
She further implored members of the community to hire chairs and public address system from the women, which would generate income for them to address their minor economic issues.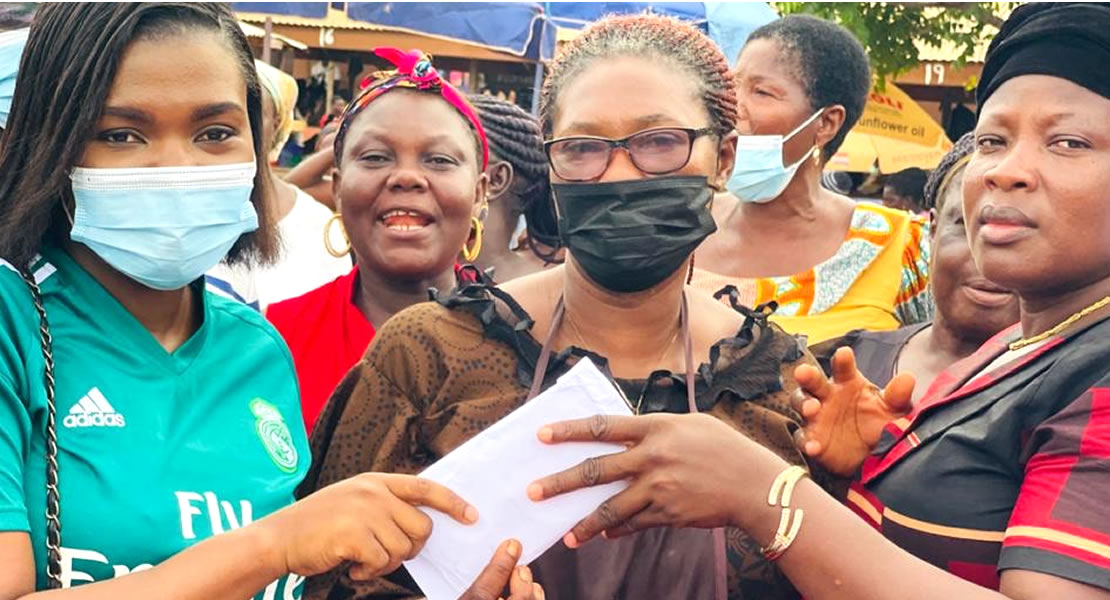 Traders at Anfoega market were elated with the lawmaker's donation; they couldn't express their joy enough just as the lawmaker couldn't express her gratitude to them for being one of the food hubs for the constituency.
 The MP encouraged the women to continue to take good care of their wards for they are the future of not just the constituency but Ghana and the world.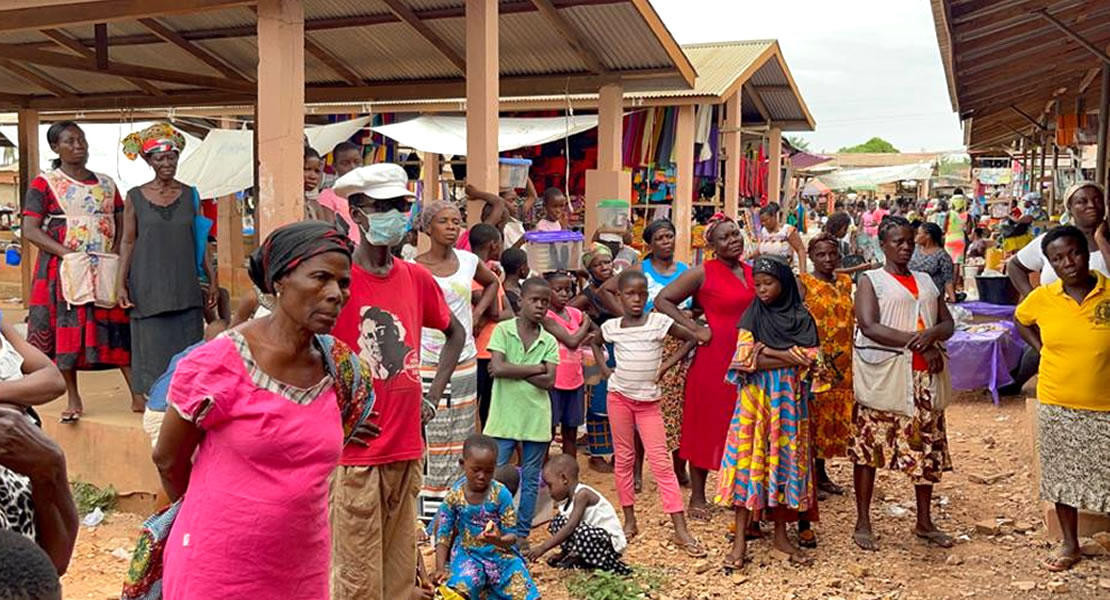 Kids around Anfoega market were not left out of Saturday, May 8, 2021 donation as the lawmaker shared food items such as Yoghurt and biscuits to them,  "Children are the foremost beneficiaries of motherly love", she said.
Madam Tettey further encouraged them to continue being responsible constituents by observing the COVID-19 safety protocols.
She stated "let's continue abiding by the COVID-19 safety protocols to ensure we maintain the healthy living conditions in our constituency, we can't afford to lose anyone to the virus".
Constituency and branch executives of the National Democratic Congress (NDC) accompanied the MP as she made her donations.
Ghanamps.com