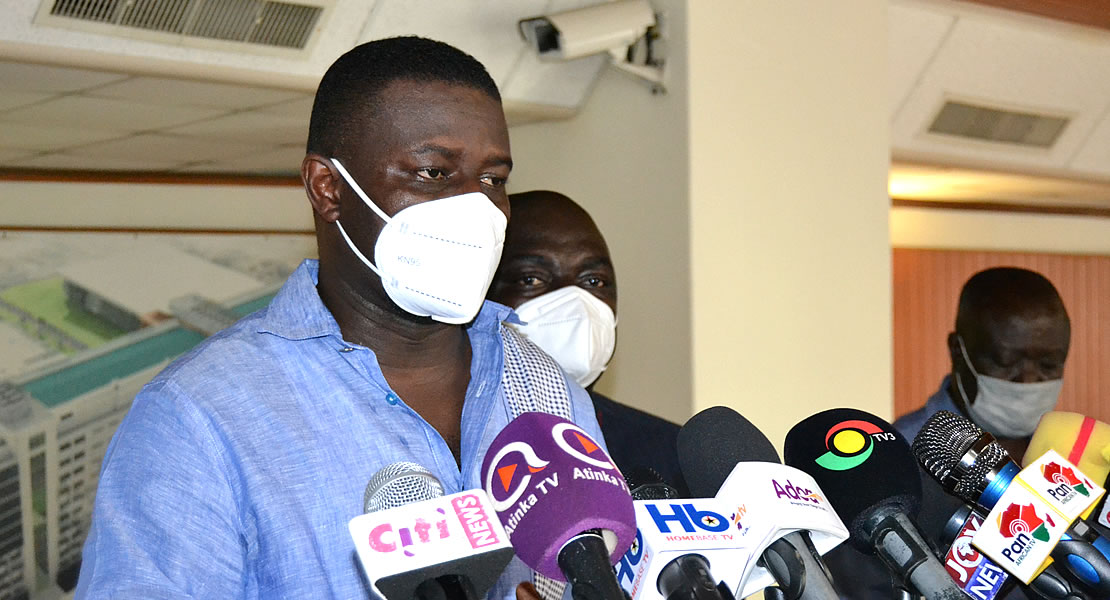 February 4, 2021
Majority Chief Whip Frank Annor Dompreh has said there is nothing wrong when Metropolitan, Municipal and District Chief Executives (MMDCEs) and Presiding Members are chosen as delegates to vote to elect representatives to the Council of State.
According to him it is a decision that should be made by the Assemblies and should be respected as such as he reacted to a press conference organised by the Minority claiming Article 89 clause 1C is being breached by government.
"I plead with my colleagues in the Minority that such matters of breach should not be taken lightly. If they have strong evidence to the contrary they should produce evidence".
He further pointed out in a media briefing on Thursday, January 4, 2021 after the Minority organized its press briefing that he does not know any Assembly that is being side stepped.
Mr. Frank Annor Dompreh admitted that he has not spoken to all the Assemblies within the Eastern Region, but he has spoken to some, and urged the media to take up the role to find out if the process has been abused.
He again emphasised that the Majority side would not have spoken to the matter especially where government has fully been constituted.
"A cursory check on the number of districts in the Eastern Region, there is no evidence that government is directly involve or hand picking delegates to go and cast their votes".
Kwaku Sakyi-Danso/Ghanamps.com