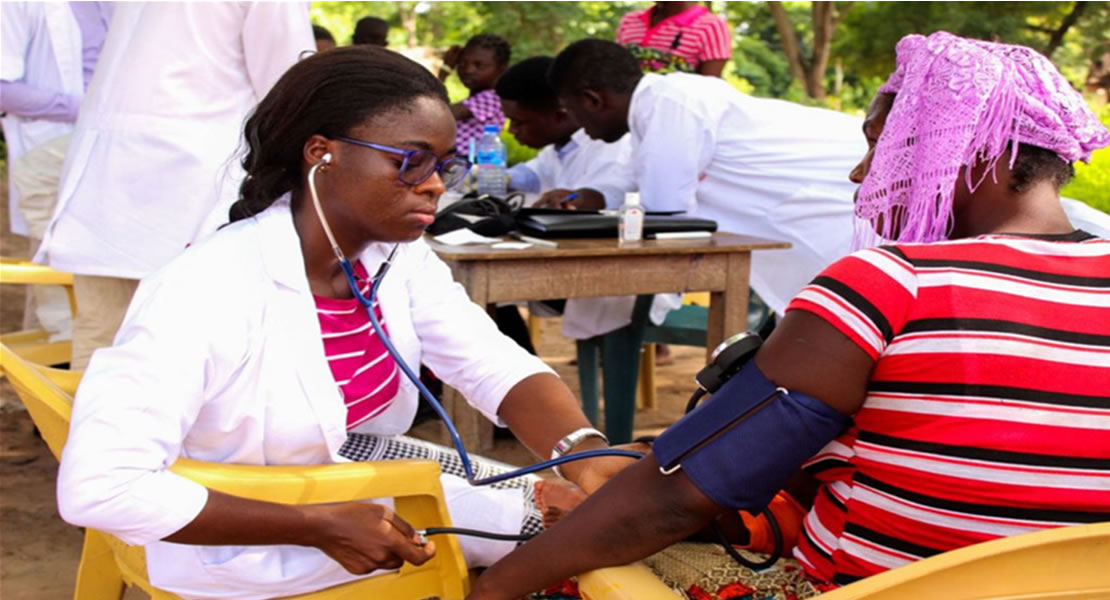 July 3, 2014
Mr. Frank Annoh Dompreh, Member of Parliament (MP) for Nsawam- Adoagyiri Constituency on Tuesday organized a medical outreach for his constituents by providing them with free quality healthcare.
The annual exercise, dubbed "Adoagyiri's Health Screening 2014"  registered over three hundred  people from the various communities within the constituency, and was held in collaboration with Golden Hour Foundation and Blue Cross Foundation.
In an interview with the Ghana News Agency (GNA), the MP said issues relating to health were one of the constituency's major challenges, and that, there was the need for people to periodically check their health status.
Speaking on health projects in the area; he said a clinic at Kofisa, which started 4 years ago, had not been completed due to government's inability to release funds.
He said government also promised to establish the Community Health Programme and Service (CHPS) Compound across districts in the country but till date, that has not been fulfilled in his constituency.
The Member of Parliament said the release of the health fund and the completion of the CHPS Compound will facilitate healthcare delivery in the area and asked President Mahama "to walk the talk."
Mr. Dompreh expressed his gratitude to the NGO's as well as the participants for contributing towards the success of the exercise.
Dr. Richard Sagoe, President of Golden Hour Foundation said beneficiaries of the exercise were taken through hypertension and diabetes test, offered free medication and educated on the importance of living healthy.
He advised the general public to be concerned about their health, adding that, hypertension and diabetes are life threatening diseases.
Miss Faustina Gyimah, Founder of Blue Cross Foundation told the GNA that her foundation focuses on the welfare of the aged and also provide medical assistance for them.
She said society had neglected the aged with the perception that they are unable to contribute towards national development and also have nothing to offer.
Mr. Michael Lamptey, Administrator of New Life Hospital, on behalf of management, donated GH¢ 1,000 worth of drugs, cotton wool, plasters and lancets, among others towards the exercise.
GNA