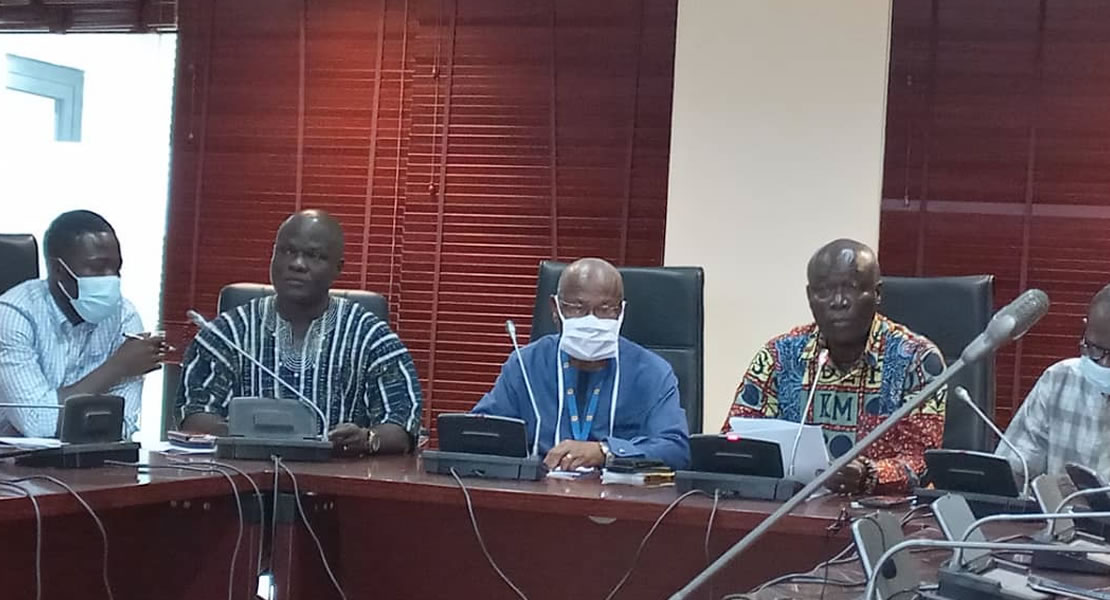 Minority members on Local Government and Rural Development Committee
October 24, 2021
The Minority members on the Committee of Local Government and Rural Development have served notice that they would drag the police commander and presiding member of the Sekyere/Kumawu District to the privileges committee of parliament.
It has to do with abhorrent behaviour and the use of security personnel to intimidate the process of approving the president's nominee for the position of the district chief executive for the Assembly.
At a press conference addressed by the Ranking Member of the Committee, Edwin Nii Lamptey Vanderpuye on Tuesday, October 19,2021 he noted that on Friday, October 15 2021 the Member of Parliament for Sekyere  Kumawu  Philip Basuah and some Assembly members were prevented from entering the Assembly hall to vote for the presidents nominee.
The president's nominee on two occasions failed to secure the needed votes but was re-nominated by the president.
Responding to what they as parliament can do about the development, he said "those people would appear before the privileges committee of which I am a member; the MP wanted to exercise his constitutional mandate and was obstructed, the constitution and standing orders frown on that".
"If it happened to our colleague with the ruling party Basuah and some Assembly members, it can happen to us tomorrow".
Instead of using legitimate and expected lobbying and compel negotiation to secure vote, rather brute force and machoism was deployed to get a botched approval, he added.
Kwaku Sakyi-Danso/Ghanamps.com