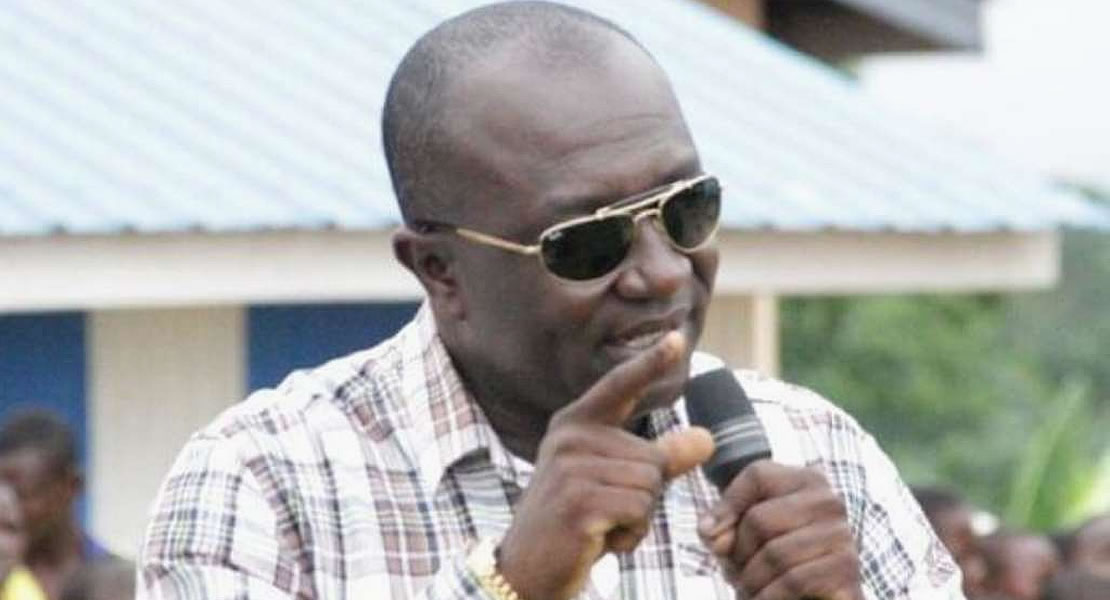 February 22, 2011
The Member of Parliament (MP) for Obuasi, Mr. Edward M. Ennin has condemned WACAM, a local NGO, for facilitating the conferring of the 2011 Public Eye Award on AngloGold Ashanti (AGA) for its operations in Obuasi at a function in Switzerland.
The MP said the Company did not deserve that kind of award as the most evil company in the world" against the background of a number of good things the company had done for Obuasi including the construction of Obuasi Government Hospital and the Len Clay stadium.
At a press conference at the Anyinam Lodge attended by chiefs, elected assembly members, NPP Party faithfuls and Adansi citizens, Mr. Ennin stressed that he disagree with the procedure which WACAM applied without consulting the 'Nananom' and other key stakeholders to know the current corporate image of the mine.
"The company has contributed meaningfully to the socio-economic development of the Obuasi Municipality of which we are all witnesses. WACAM seems to have ignored these contributions when they nominated AGA for such an undeserved award", he stressed. "If anything at all, we should not wash our dirty linen in public" , he added.
Mr. Ennin urged WACAM to partner the company and other stakeholders including the Government, Parliamentary committee on mines and Energy, the EPA and Nananom to address the socio-economic and environmental challenges associated with mining activities in Obuasi and the country as a whole.
WACAM nominated AGA for the award for its alleged environmental pollution and human rights abuses at Obuasi and Iduapriem Mines from 2004 to 2009. According to WACAM, a prominent farmer at Teberebie had his village destroyed by AGA Iduapriem Mine but the company went ahead to exploit the Judicial system on June 26, 2009 to succeed in rendering the farmer, one James Sarpong, a destitute.
Contributing to the discussion, Mr. Ben Annan, the re-elected assembly member for Sanso, said if there was a more appropriate word than evil he would have used it to describe the operations of the then AGC.
He noted that currently the situation has changed drastically with all the human rights abuses not being experienced these days under Mr Kwsi Enya's management.
Source:GNA