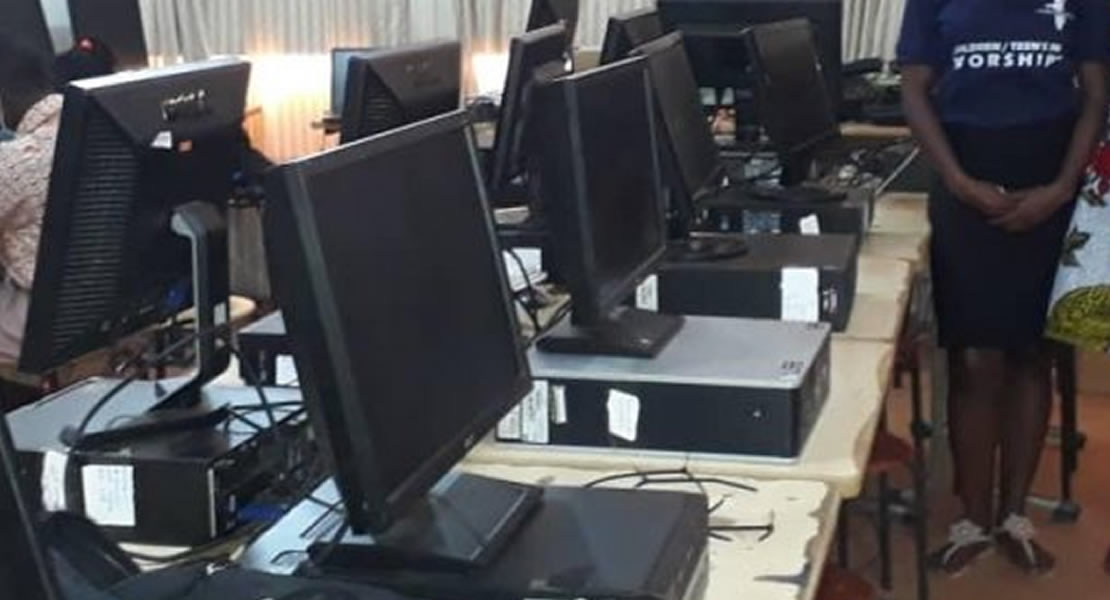 July 25, 2011
Mr Nii Tackie Kommey, Member of Parliament for the Odododiodio, has donated 25 computers to selected schools to facilitate the implementation of Information Communication Technology (ICT) programme in the constituency.
The GH¢37,370.00 worth of computers with their accessories were distributed to Derby Avenue Roman Catholic Basic School, Street Academy, Happy Days Academy and Saint Mary's Anglican Primary.
The donation, which also coincided with the 80th Anniversary of the Derby Avenue R/C School would promote ICT education among the school children in the area.
Mr Tackie Kommey said one of his policies was to ensure that every child in the constituency learned how to use the computer.
He said the provision of social amenities was a policy to improve educational infrastructure in line with the Better Ghana Agenda by President John Evans Atta Mills.
The MP urged the school children to take advantage of the equipment to make themselves computer literate.
Mr Godwin Addo, Deputy Director of Basic education of the Ghana Education Service (GES), said parents' role was crucial in educating children so he called on them to complement the work of teachers and school authorities.
He said the way children are raised at home had a vital and direct bearing on the personality formation of young ones into adulthood, adding that, "in recent times constant child and spouse abuse keep surfacing which the child might felt it was a normal thing to do when you marry," he stated.
Mr Addo said such traits, when borne out of long-term exposure had serious implications for the child growing into adulthood, and in the formation of his personality, adding children go through trauma and emotions, especially when domestic violence resulted in injuries, divorce and even death.
"We need to bind together to build up children who after passing through the educational system, become productive, God fearing, skilful and excel in their chosen career."
The Reverend Father Gabriel Liashiedzi, Parish Priest of the Roman Catholic Church at Arena in Accra, expressed concern about squatters close to the school compound, saying they make too much noise which distract the attention of the children during studies.
He said the Accra Metropolitan Assembly should check the activities of miscreants in the area whose activities could affect teaching and learning.
Rev Liashiedzi told the children that as future leaders they should be prepared for the task of nation building and not to indulge in anti social activities.
The Parish Priest commended the teachers for their hard work and appealed for the rehabilitation of the school's library, provision of science centre and poly tank for storing water.
Source: GNA