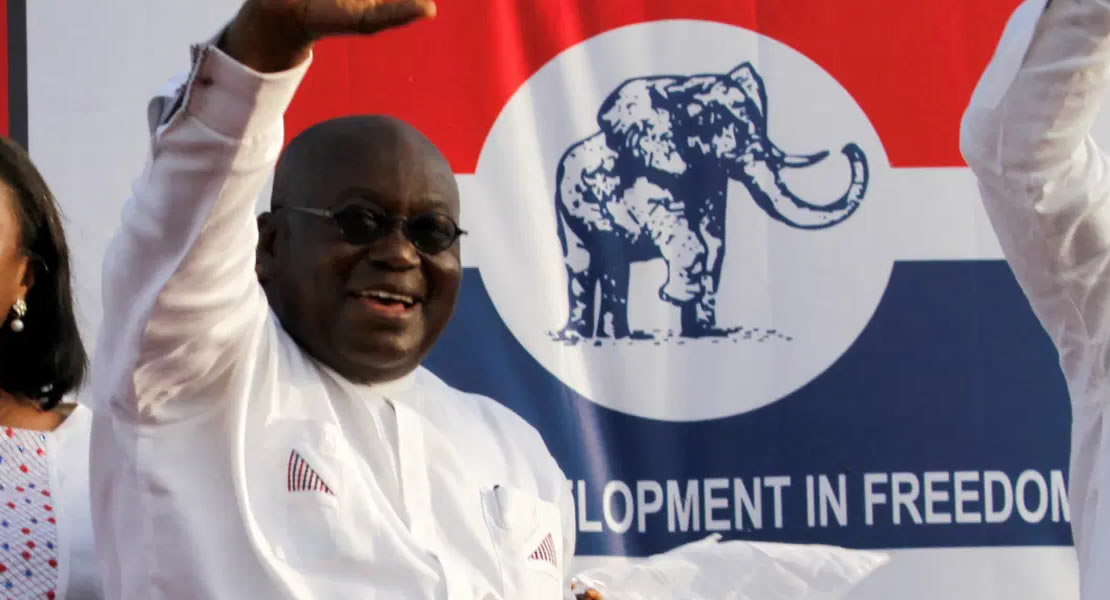 June 1, 2010
Mr David Oppon-Kusi, Member of Parliament (MP) for Ofoase-Ayirebi, has declared his support to Nana Addo Dankwa Akufo-Addo to lead the New Patriotic Party (NPP) in the 2012 general election.
"I will vote for Nana Akufo-Addo to become presidential candidate of our party because he has the experience and all that it takes to be president," he said.
Mr Oppon-Kusi made the declaration at Akyem Ofoase where Nana Akufo-Addo outlined his vision to party supporters and delegates and solicited their votes to enable him to win the August 07 primaries.
Nana Akufo-Addo began a 10-day campaign to the Eastern Region on Saturday after visiting Central, Western, Brong Ahafo and Ashanti Regions.
Mr Oppon-Kusi said his decision to endorse Nana Akufo-Addo was as a result of his vast experience both as former MP and a minister.
Mr Kofi Asare Lartey, former Fanteakwa Constituency Chairman and Eastern Regional Campaign Coordinator for Nana Akufo-Addo, told the Ghana News Agency that the endorsement by Mr Oppon-Kusi was not a surprise because in the Ashanti Region, 30 out of the 36 MPs declared their support to Nana Akufo-Addo.
The Director of Operations of the campaign team, Mr Boakye Agyarko, assured the enthusiastic party supporters that whether the National Democratic Congress (NDC) liked it or not Ghanaians would vote them out and bring back the NPP to continue the good work it started.
He said the NPP would continue with all the good policies it started such as the Capitation Grant, School Feeding Programme, National Health Insurance Scheme and the National Youth Employment Programme.
Mr Agyarko said the 2012 election would not be easy and therefore needed somebody like Nana Addo with his vast experience to attract the popular votes to ensure victory.
Nana Akufo-Addo called for unity among the rank and file of the party, which he said was the only way to guarantee victory in 2012.
"It was only when members of the party unite more than before that we can take power from the NDC," he said.
He urged them to intensify the door-to-door campaign to sell the good works of the party to the electorate.