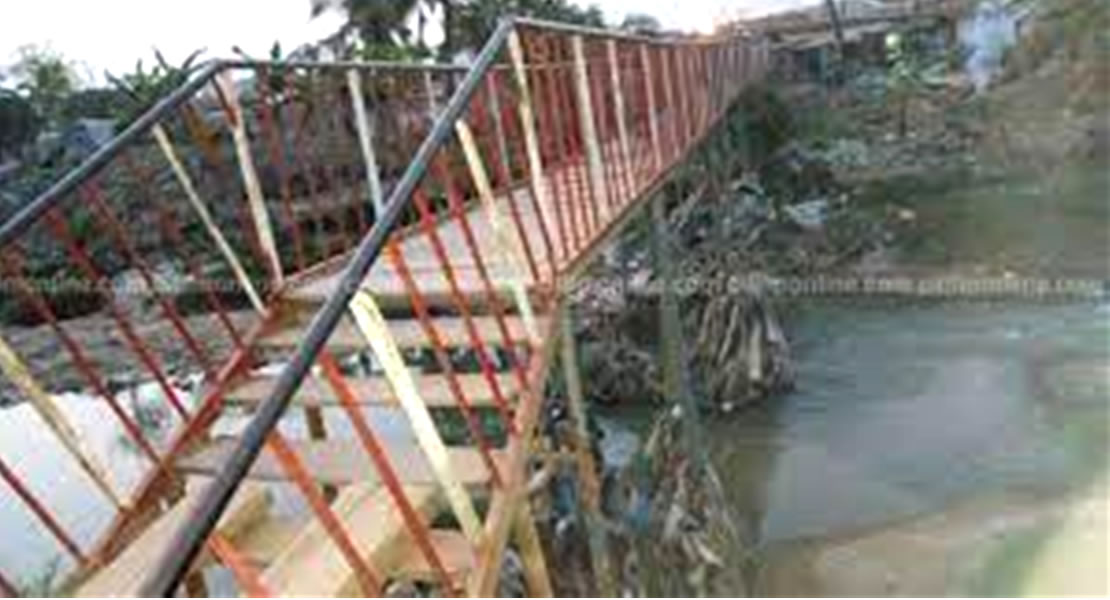 September 2, 2013
With the emphasis in infrastructure projects in the communities to assist in the growth and development of the local areas, it is also incumbent that critical re-examination, thorough checks and monitoring of such works be done to ensure value for money.
Several projects have been completed and it would eventually last for a short period following the nature of poor or shoddy works that might have been undertaken on these projects.
However, there has been mounting interests to curtail some of these anomalies in development projects, especially in the Yunyoo constituency, where the Member of Parliament for the area, Joseph Bipoba Naabu has taken a keen interest to ensure that Tuna bridge construction gets the preferred quality it deserves.
The bridge which is still under-construction was badly affected in the weekend's downpour at Tuna, as it was completely washed off by the rains.
Hon. Bipoba Naabu claimed that prior to this sorry incident, he had questioned contractors of the quality of works but was quick to add that he was assured that the rain water would not  be able to over-run the bridge as was being speculated.
This is the second time the bridge is being handled and attended to as a matter of reconstruction but has all the time failed in terms of the durability and life span.
According to him, the bridge was constructed initially in the NPP administration but said the contractor somewhat did not follow the correct designs of the bridge as provided by the Department of Feeder Roads.
The latest project on the reshape of the Tuna bridge however is captured under a Busac Fund and was lobbied by the MP in collaboration with the DCE for Bunkpurugu-Yunyoo.
Meanwhile, the MP noted that as the weekend's downpour adversely affected people and properties in the Bunkpurugu constituency, for Yunyoo it was relatively calmer, reporting that the only affected property was the Tuna bridge.
He said he has in the wake of the affected bridge contacted the contractors working on the project and the District Engineer for Gushiegu to seek possible remedies and have assured that they would move to the site by tomorrow together with an official from the financiers of the project.
Jonathan Jeffrey Adjei/Ghanamps.gov.gh