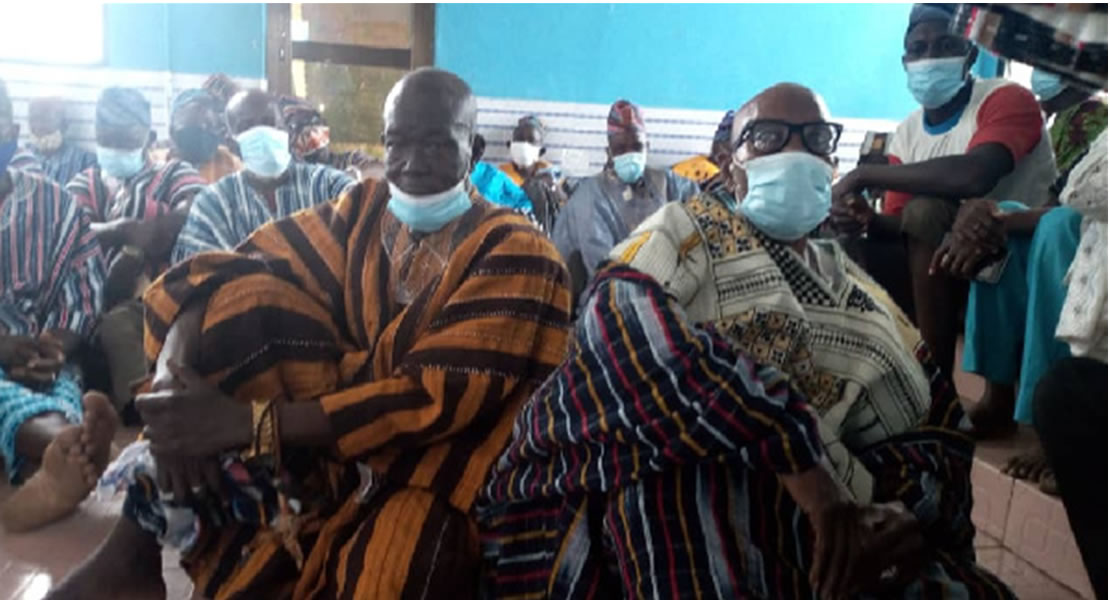 May 26, 2013
Mr. Mohammed Habibu Tijani, Member of Parliament for the Yendi constituency is pressing the need for a final funeral rite to be performed for the late overlords of the two gates (Abudu and Andani) in the Dagbon chieftaincy dispute so it could clear the way for a new Ya Na for Dagbon traditional area.
The MP acknowledged the state of the relative peace and calmness which has returned to the area, but was quick to add that getting a new Ya Na will practically assist in churning out the lasting peace process for the Dagbon area.
Speaking on this issue with Ghanamps.gov.gh, Mr. Habibu Tijani said the cause of the protracted conflict was purely chieftaincy issues, hence called for the need to address the undercurrent issues bothering on the chieftaincy elements of the Dagbon crisis in the bid to resolve the issue once and for all.
He believed the new Ya Na for Dagbon could also liaise with the various stakeholders and speed up the customary process that could help achieve and preserve a lasting peace for the people of Dagbon.
He hailed the security apparatus, Opinion leaders, Chiefs for both sides who have contributed to the achievement of the relative peace in the area and also urged the people to solidly unite for the common purpose of attracting the needed development.
The Dagbon crisis however has gone through different levels of redress, including the Wuaku Commission,Otumfuo Osei Tutu's Committee of Eminent Chiefs, the Accra Fast Track High Court, and the Appeals Court.
Meanwhile in line with measures to forestall possible threats of the security in the area, as well as promoting growth and development, the MP has lately interacted with the Heads of Departments and Security agencies to ostensibly chart the roadmap in attaining high point security and development for the area.
He thus maintained that this was relevant because Yendi was typically prone to conflict per the chieftaincy problems lingering in the area.
Jonathan Adjei/Ghanamps.gov.gh