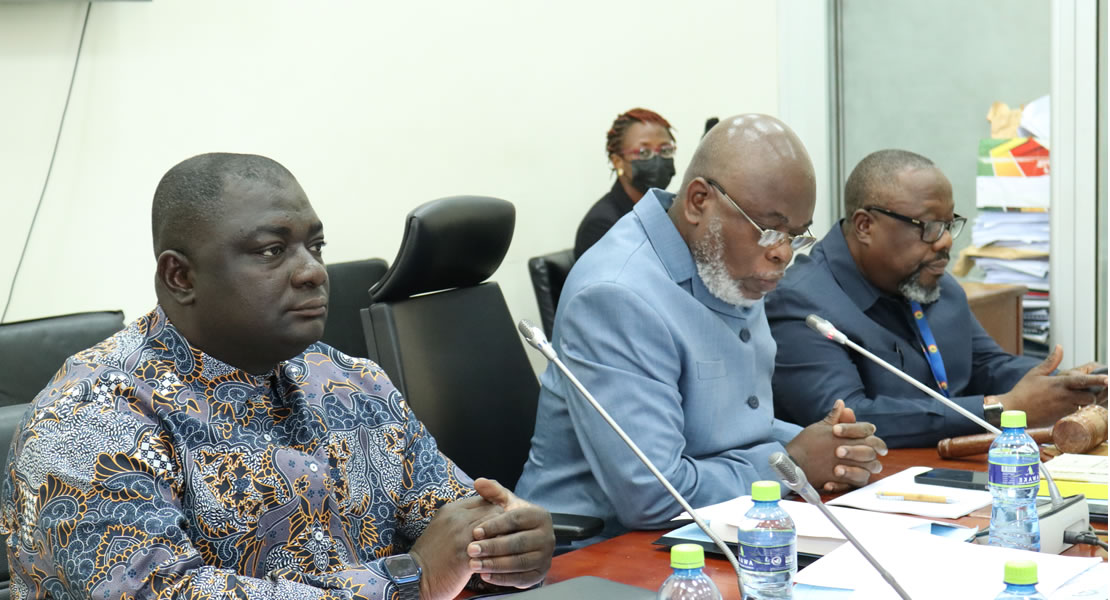 Hon Samuel Mills far right
April 6, 2022
Vice Chairman of the Public Account Committee, Samuel Atta Mills has underscored the need to get a police stationed at the Public Account Committee, where those who committee crime when they appear before the Committee are arrested.
As pertains in other jurisdiction of the Public Account Committee, where at the Public hearing of the Committee there is a police officer stationed at the Committee hearing, and those who Committee crimes are picked up immediately.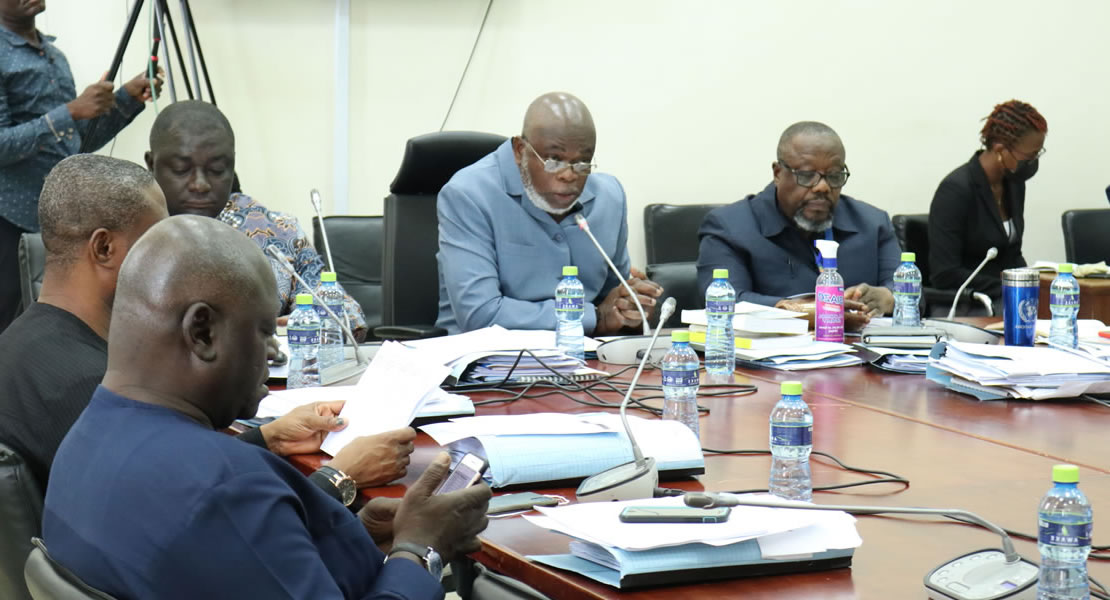 According to him there is the need for the PAC to work with the Attorney Generals department and the police, "so that the Public Account would bite a little bit more than it is; and with this people would be careful with the decisions that they take".
Mr. Samuel Atta Mills pointed out about a twelve billion (12b) of misapplied funds, stating that is a lot of money when the National Youth Authority came before the PAC.
Kwaku Sakyi-Danso/Ghanamps.com