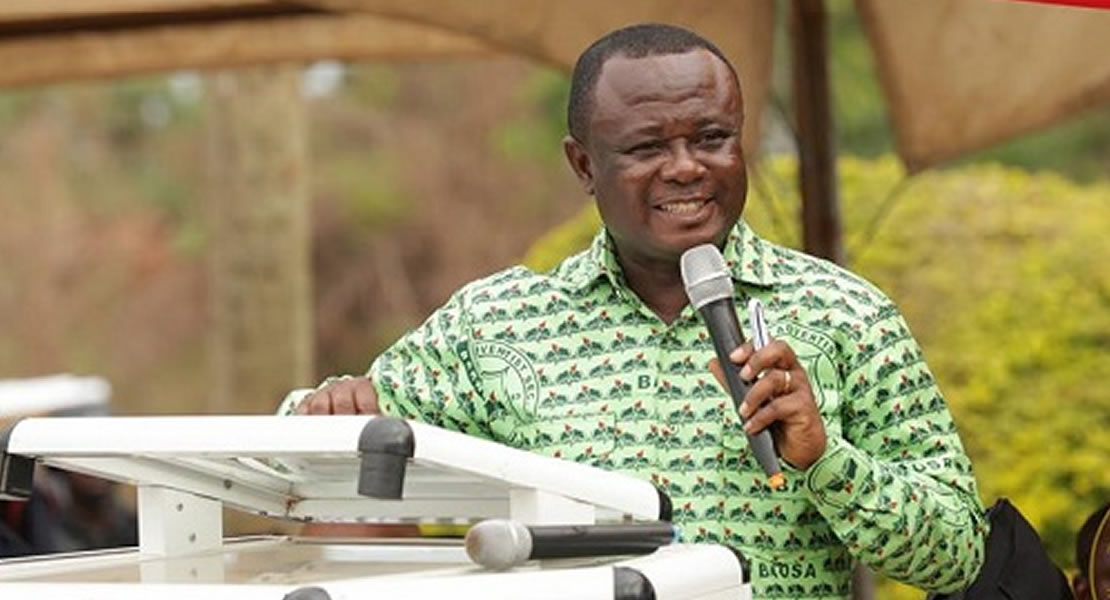 August 7, 2012
The Member of Parliament for Bekwai in the Ashanti Region, Joe Osei Owusu, has expressed frustration at the rules limiting the number of questions MPs are allowed to ask during such important occasions as the vetting of ministerial and other high profile nominees.
According to the Independent MP, parliamentary rules prevent the nation's legislators from fully exploring any line of questioning to its logical conclusion with follow up questions because there is a limit to the number of questions they can ask.
Speaking on Adom FM's Dwaso Nsem Morning Show on Tuesday August 7, 2012, Hon Osei Wusu complained: "At such fora MPs are limited to just two questions. I'm a lawyer with over 20 years practice, and if I have to vet a man who is in his sixties and I'm limited to just two questions, how can I ask all the questions?"
He was commenting a day after the historic vetting of Vice President Paa Kwesi Bekoe Amissah Arthur in Parliament, during which a wide range of questions bordering on his professional and personal life to determine his suitability for the second highest office in the land.
Hon Osei Wusu, who asked the 'taboo' question of Mr Amissah Arthur's alleged homosexuality, said it was crucial that the question be asked because the Vice President is a heartbeat away from the Presidency and it would be wrong to have such a cloud hanging over his head.
"I think it was important that we give him an opportunity to answer the insinuations over his alleged homosexuality," he stated adding, the fact that everyone shied away from asking directly for an answer was a sign of the "hypocrisy" in the Ghanaian society.
"If I had been given the opportunity, I would have explored it to the fullest. Whether I am satisfied with his answer is immaterial. The most important thing is that the matter is in the public domain and it is being discussed."
He also dismissed assertions, particularly on social media platform facebook, that Ghana's MPs are not educated enough to ask the appropriate questions of nominees who appear before the Parliamentary Vetting Committee.
"Every MP is a specialist in something before he comes to Parliament. If the question elicits a deep and detailed answer, it is a reflection of the gravity of the question. It doesn't necessarily have to be a long winding question," he insisted.
Source: Adomonline.com