Rt Hon Dr. Sidie Mohammed Tunis
October 14, 2021
Members of the Economic Community of West African States (ECOWAS) Parliament have called for urgent actions from the Community Institutions to stop the trends that lead to distortion of democratic rule in Member States.
MPs made the call on Wednesday, October 13, 2021 during a technical section of the ongoing High-level Parliamentary Seminar in Winneba Ghana.
The parliamentary seminar with the theme "Two Decades of Democratic Elections in ECOWAS Member States: Achievements, Challenges, Challenges and the Way Forward" seeks to proffer solutions to electoral inconsistencies in Member States.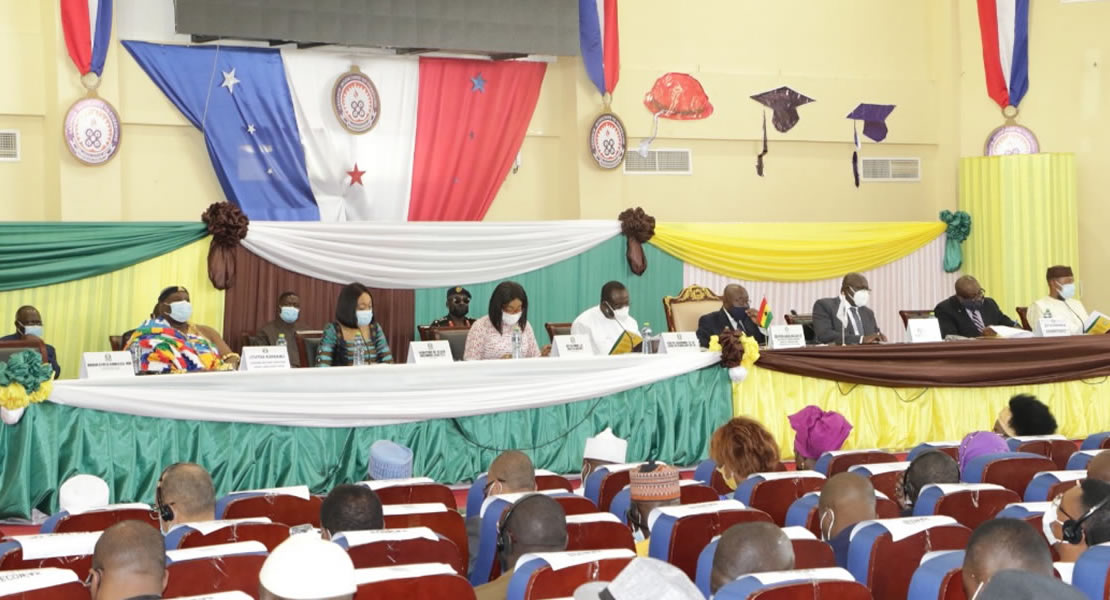 A member of the Ghanaian delegation to the Community Parliament, Laadi Ayii Ayamba who lamented about the situation said ECOWAS has the solutions to the problems, but needs to put in political will and affirmative actions.
According to Ayamba, the situations in Mali and Guinea could have been averted if ECOWAS was proactive.
"To me, it was a shame when ECOWAS went to Guinea for mediation when an action could have been taken when the people had opposed the change of constitution which led to the coup d'etat".
She further pointed out that, ECOWAS had every opportunity before the situation escalated but treated the situation very likely simple, and then it became a big problem.
And is about time ECOWAS sat up and take actions before situations become problems, Ayamba said.
Ghanamps.com