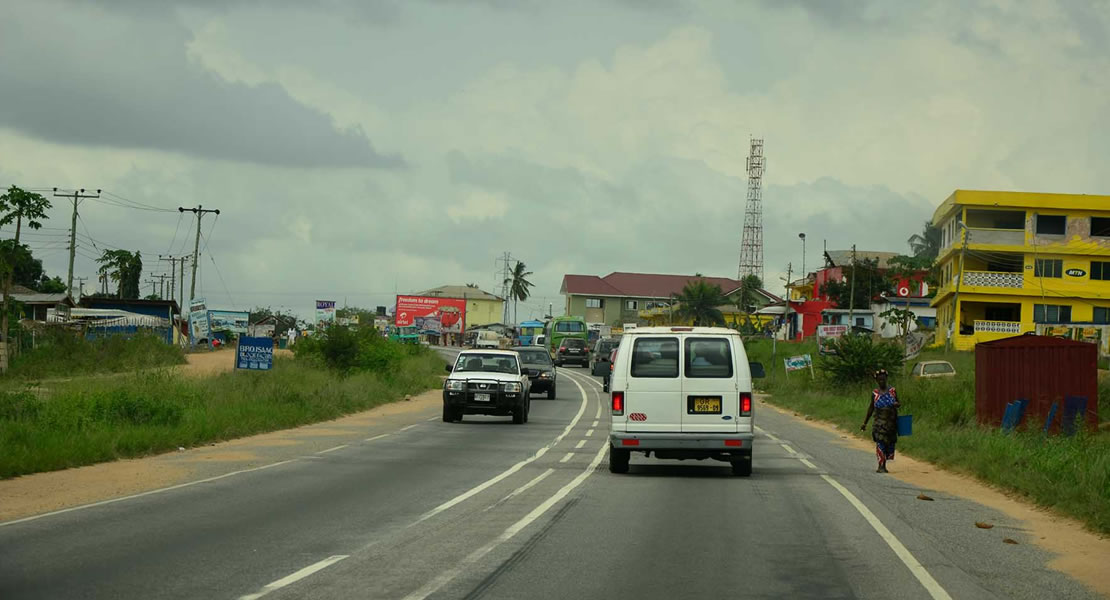 May 4, 2012
Work is progressing steadily on the restructuring of the Brigade Camp road in Aboso in the Western region.
The project is being funded jointly by the Member of Parliament for Prestea Huni/Valley and the assembly has already spent GHs20,000.
Mr Francis Adu-Blay Koffie, Member of Parliament for Prestea Huni/Valley District, who said this was accompanied by the District Chief Executive, Mr Robert Wisdom Cudjoe, as they paid a working visit to inspect the progress of work.
He called on the contractor to speed up work to facilitate the on-going development projects been undertaken by government to improve the economic development in the Prestea Huni/Valley Constituency.
He said this initiative is a fulfilling promise made by the National Democratic Congress (NDC) party during the 2008 elections to the community.
Mr Koffie said the people of Brigade Camp would no longer walk for five miles to transact business at Aboso and neighboring villages as the road which has been abandoned for more than ten years can now be used by vehicles.
The MP said to maintain and prevent the road from flooding, proper drainage system will be created on both sides to ensure the free flow of water.
He said Yawkrom, Kwametintin, Nkran Dadeaso, Bondia and Gambia Bepoasi communities will also have their roads restructured soon.
Nana Tawiah, chief of Brigade Camp thanked both parties for taking such laudable steps.
He said the sick and pregnant women will not be carried on shoulders when in labour as they can now be transported to hospital safely.
In addition, the chief said farm wares produced from the community will also be send frequently to Aboso during market days to enable them generate more funds to cater for their families.
GNA