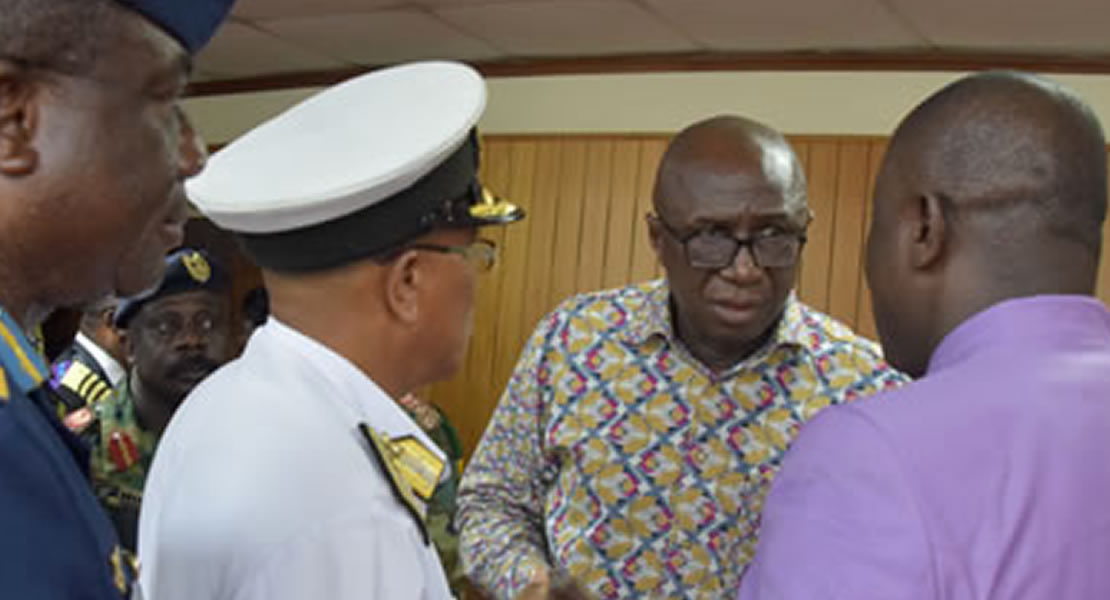 June 4, 2020
Defense Minister Dominic Bingab Aduna Nitiwul has said the real people who make better impact on peacekeeping are women, and sending more women to peacekeeping will improve the peacekeeping performance and operation.
According to him women are better placed to access children and women who are suffering during peacekeeping since they understand both children and women better who suffer the most during conflict period.
"Unless we want to engage in peace enforcing the real people to be sending to peacekeeping are our women as they represent fifty-two percent in our communities we should increase their peacekeeping representation from fifteen percent to forty percent".
He further pointed out contributing towards a statement on the floor by his Deputy to mark the International Day for Peacekeeping that, when women are in action, it is more encouraging and was proud of Ghanaian women who served in peacekeeping operations.
"Ghanaians women show dedication and professionalism, they have made Ghana proud and receive a lot of praise as the UN Secretary General's any time they talk about Ghana they talk about our ability to bring peace to the world, Ghana should be able to export peace to the rest of the world".
He gave, the example of Ghana's peacekeeping role in South Sudan, Lebanon, Congo and Liberia and added that in Liberia, Liberians preferred to identify with the Ghanaian contingent and further said the praise would not go to only women but all Ghanaians peacekeeping troops.
The United Nations celebrate Ghana because when they pulled out of Rwanda  the Ghanaian contingent stayed and made a lot of sacrifices despite the fact they knew the danger of staying behind.
Mr. Nitiwul emphasised the importance of peace in Ghana by pointing out the nation cannot be exporting peace by getting our troops to keep peace in the world when we do not have peace.
That is why I keep saying the Ghanaian troops are for everybody, the only time one would have problem with them is when one falls foul of the law  in that case they would do their work and do it effectively.
Kwaku Sakyi-Danso/Ghanamps.com