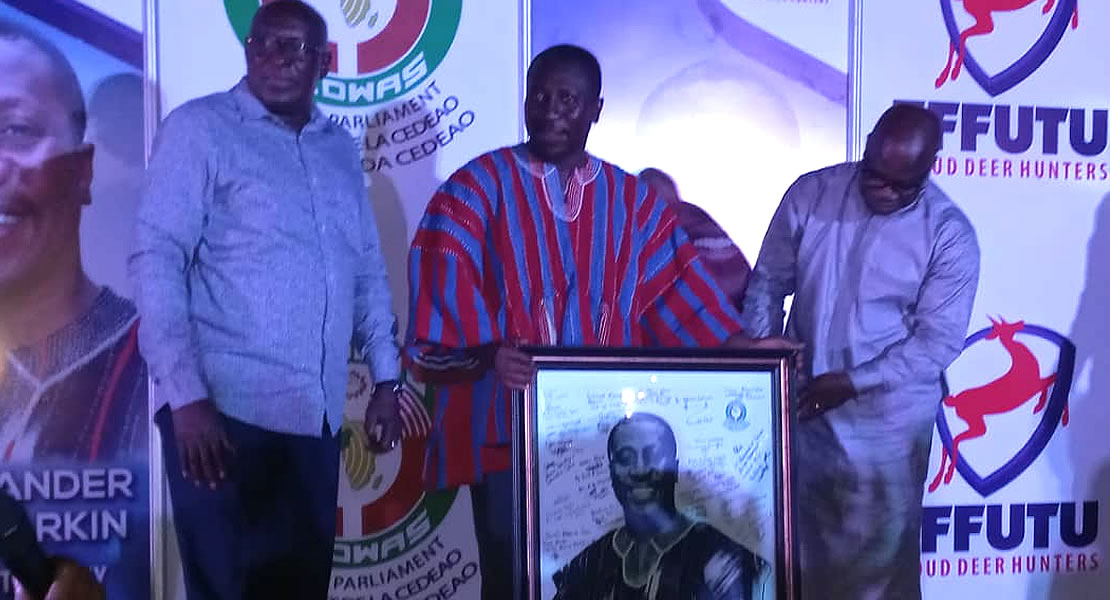 Alexander Kwamena Afenyo-Markin middle
October 24, 2021
Leader of the Ghanaian delegation to the fifth ECOWAS Parliament, Alexander Kwamena Afenyo-Markin said the risk of taking the Second Extraordinary Session and seminar to Winneba in the Central Region of Ghana was worth it.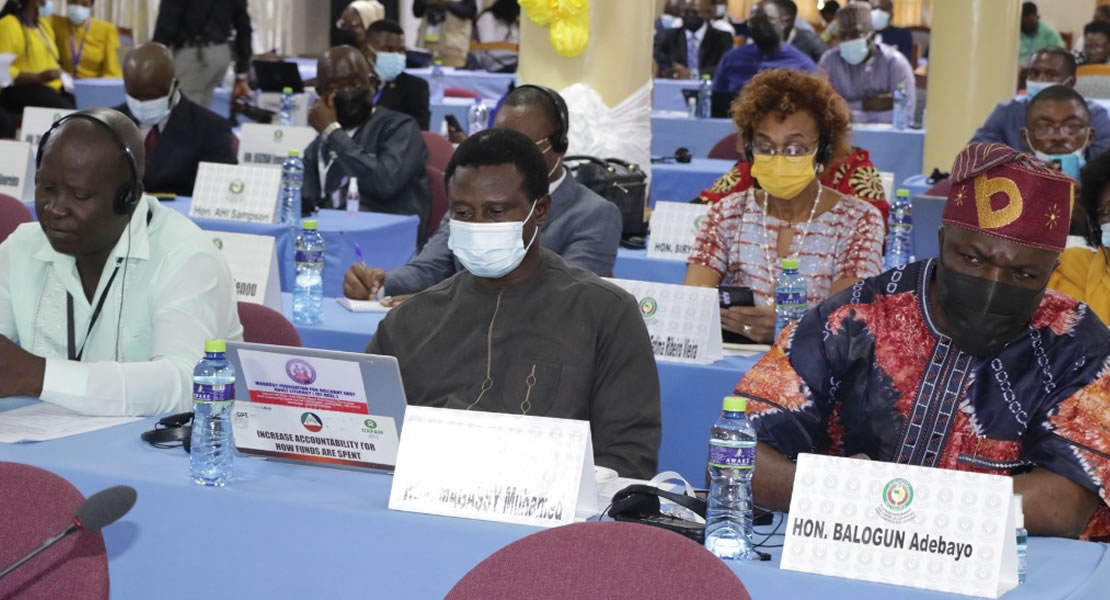 According to him when the decision was reached for Winneba to host the delocalised meeting and Extraordinary Session, "I knew Winneba did not have the facility that could match those in the capital Accra".
"I knew the pleasure and comfort my colleagues were looking up to in the capital could not be found here. However, the risk was worth taking, that you are exposed to the local environment so that the message of integration could be sent further down to our the community citizens. And I know it has not been all perfect and beautiful but you have tolerated me, for that I say thank you".
He made this remark when he hosted dinner, Tuesday, October 19, 2021 at his residence for Community lawmakers, staffs of the parliament and thanked them for agreeing to have the Session in Winneba.
And recounted that, Dr. Ibn Chambas told him the first night of the seminar he has never experienced this before as he was thinking the first day being the opening, lawmakers would be tired but as at 9:00pm there were lawmakers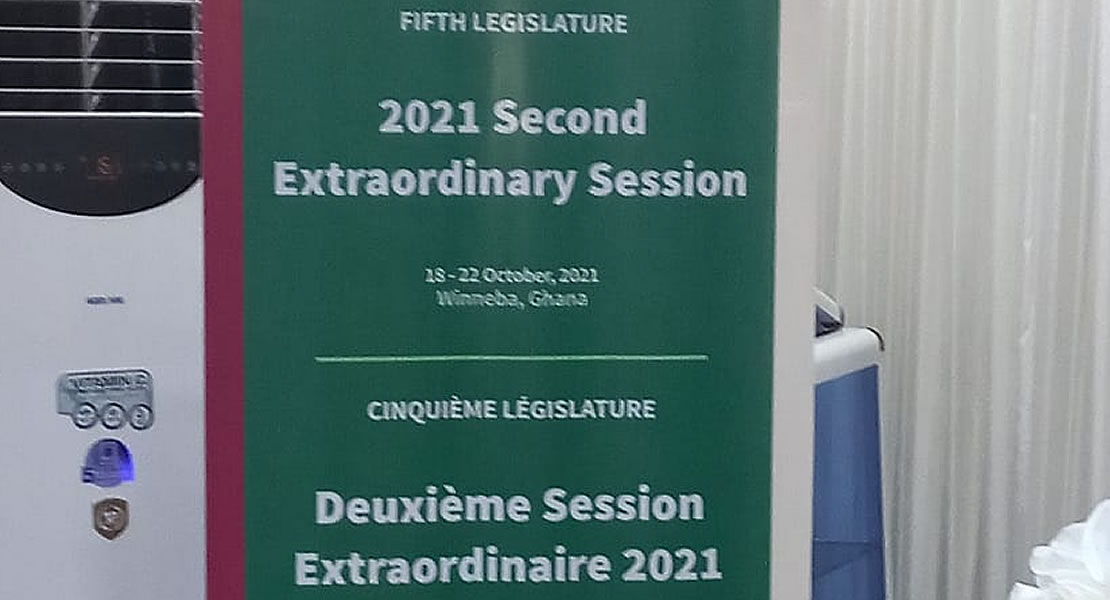 who were very energetic and wanted to contribute.
Again, Dr. Chambas moderating the seminar had to call the meeting to an end and continue the following day with a promise to give priority to a senior female lawmaker who wanted to contribute the following day.
The enthusiasm was there right from day one compare to the capital where there would have been a lot of pleasure, beautiful things uninterrupted internet, "we were compelled to make this engagement richer than if we were in the capital city; I guess I am right".
Mr. Afenyo further told his guest that Winneba is an emerging community and they are proud of their little beginning. "We would not let our small beginning break us down, we would be encouraged, by the little mistakes and bigger ones so that the next time we can do it better".
In addition he said he was happy the discussions focused on democracy in the sub-region, talking about peace, stability, and thanked his colleagues for discussing an important issue that would go down history that a decision was taken to review the political journey of the sub-region in Winneba.
Kwaku Sakyi-Danso/Ghanamps.com/Winneba