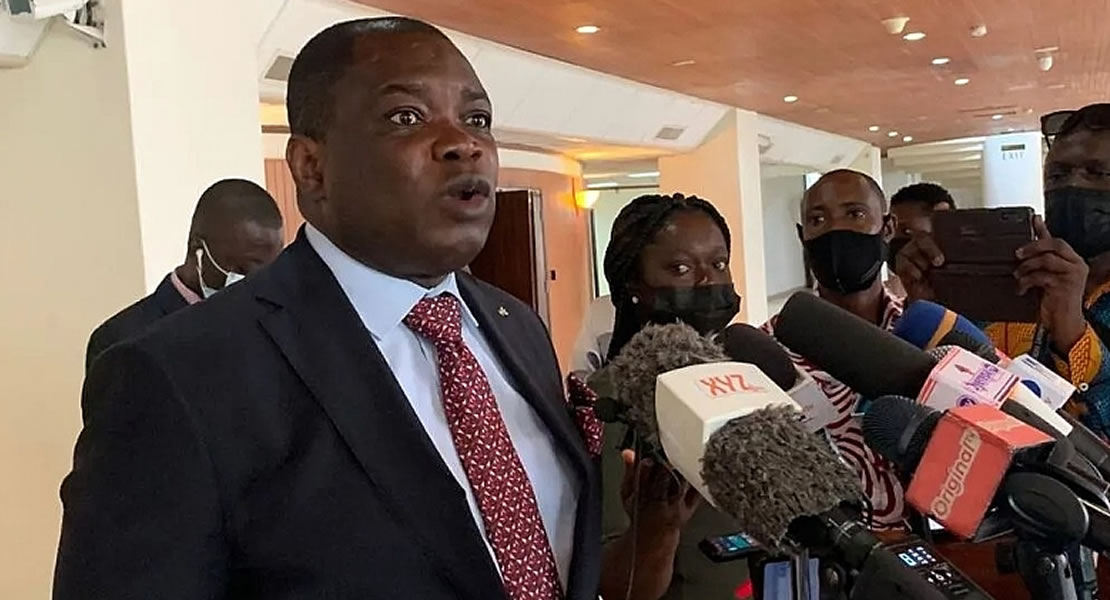 March 17, 2023
Ranking Member on Roads and Transport Committee, Governs Kwame Agbodza has served notice that his side will only support the re-introduction of road tolls if funds that would accrue from it would be used for only road related expenditure.
According to him they would not be part of any re-introduction of tolls that will not go to road expenditure and they cannot be part of misuse of public funds.
In an interview, he noted that he does not take pride in saying "I told you so", as road tolls are essential components of the road fund, no matter how small the revenue is would be able to pay for part of the huge debt in the sector.
Again, it was not a prudent move by the finance minister to stop the collection of the road tolls because in his words the money is too small; "seventy two million Ghana cedis as we speak is indebted to contractors who have certificate that may be twelve billion seventy two cedis – is not a lot but can do something when it comes to Small Medium Contractors (SMC)s.
The move by the Finance Minister to the Road Transport Minister by writing a letter re- introducing tolls, first the Finance Minister should do some explanation as to whether the point he made about suspension of the road toll of vehicles causing pollution, "if they have reduced or he stand by his point made previously?"
He said he would also want to know if his submission of introducing road tolls on new roads constructed under private-public partnership still holds adding he is not aware if that position has changed. Also the argument that if VAT is increased, we would get more revenue and there would not be any need for road tolls.
"Yet VAT is here and we are all paying, why is he bringing road tolls back. Is it the case that he was insincere to the people of this country? He should first of all explain these things, he cannot just think he is in government so he can do anything he likes".
He further noted that, he has taken notice of proposal on the amount to be charged in terms of various classifications on vehicles. "I think it's premature to begin that suggestion. We in the minority have already said that the only way we would be interested in having this discussion of re introduction if first there is a change in the law where road funds is totally decapped where all accruals to the road fund goes to only road related expenditure".
And currently, Appendix three (3) B and C of the 2023 budget three (3) B would be talking about revenue and three (3) C is about expenditure.
"We project to collect two point four billion Ghana cedis into the road fund but three (3) C will tell you that the expenditure side they interned to spend only one billion of that money on road related expenditure"
Kwaku Sakyi-Danso/Ghanamps.com