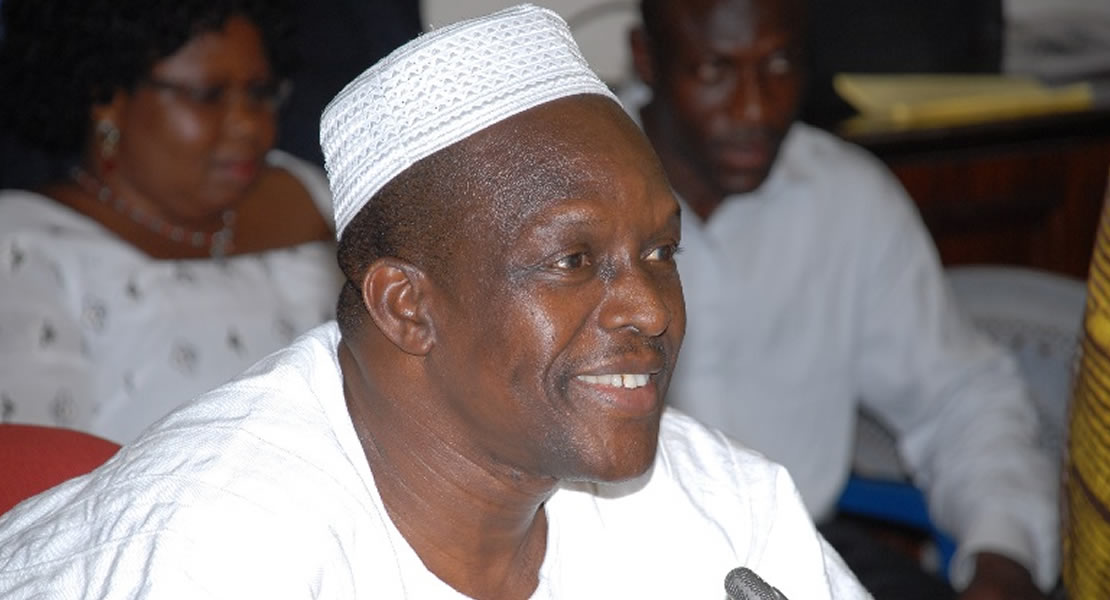 July 28, 2011
Ghana's rural water coverage is now 63 per cent showing an increase of 5.86 per cent from 2008, Mr Kingsford Sumani Alban Bagbin, Minister of water Resources, Works and Housing said on Tuesday.
Taking his turn at the Meet-The-Press series in Accra, Hon. Bagbin who is also the MP for Nadowli West said government in line with the Ghana Shared Growth and Development Agenda and the Millennium Development Goal number seven was improving access to safe drinking water and decent sanitation facilities in rural communities.
He said since 2009, 20,000 boreholes had been constructed as part of the 0 million per year COMPACT commitment at the World Water Forum in Washington DC on water and sanitation.
Mr Bagbin said the African Development Bank rural and sanitation project ongoing in the Ashanti Region was expected to provide 1,406 boreholes, 10 hand-dug wells, three rain harvesting systems and two mechanized systems in beneficiary communities.
"Local Service Delivery and Government Programmes being funded by DANIDA, which started in 2009 involving 30 districts in Eastern, Volta, Greater Accra and Central Regions would also benefit from a total of 1,020 boreholes and six piped systems."
Peri-Urban, Rural and Small Town Water and Sanitation project in Brong Ahafo being funded by Agence Francaise de development (AfD), he said, would provide 17 Small Town Piped Systems and 1000 boreholes to be completed December 2012.
The Minister said the Ghana Cocoa Board (COCOBOD) was also constructing 1,000 boreholes in Cocoa growing areas to be completed in 2012.
The CIDA funded Northern Region Small Towns Water and sanitation Project, Mr Bagbin said was also expected to be completed in 2015 to provide 30 small town water systems.
He said the Sustainable Rural Water and Sanitation Project being funded by International Development Association of the World Bank would rehabilitate 400 boreholes, 13 Small Town Systems, drill 1,200 new boreholes, 40 new community water schemes, and provide 29 new small town water supply.
Mr Bagbin said the Community Water and Sanitation Agency from 2010 to March 2011 has provided 551 new boreholes with hand pumps, rehabilitated 57 boreholes with pumps, two hand-dug wells with pumps, 409 boreholes awaiting hand pump installation, dug 12 new hand-dug wells with pumps, and seven new small communities with piped water systems.
Others were 22 new small communities with water systems, 73 new small communities with water systems, 69 new small towns with piped water systems, 34 rain water harvesting systems and 11 Ghana Water Company Limited piped connection works still ongoing.
He said with all these ongoing and completed projects, the government was on course to fulfil its campaign promise "to end the perennial water crisis of our communities and cities by significantly expanding and upgrading water infrastructure by the end our first term in office."
Source : GNA