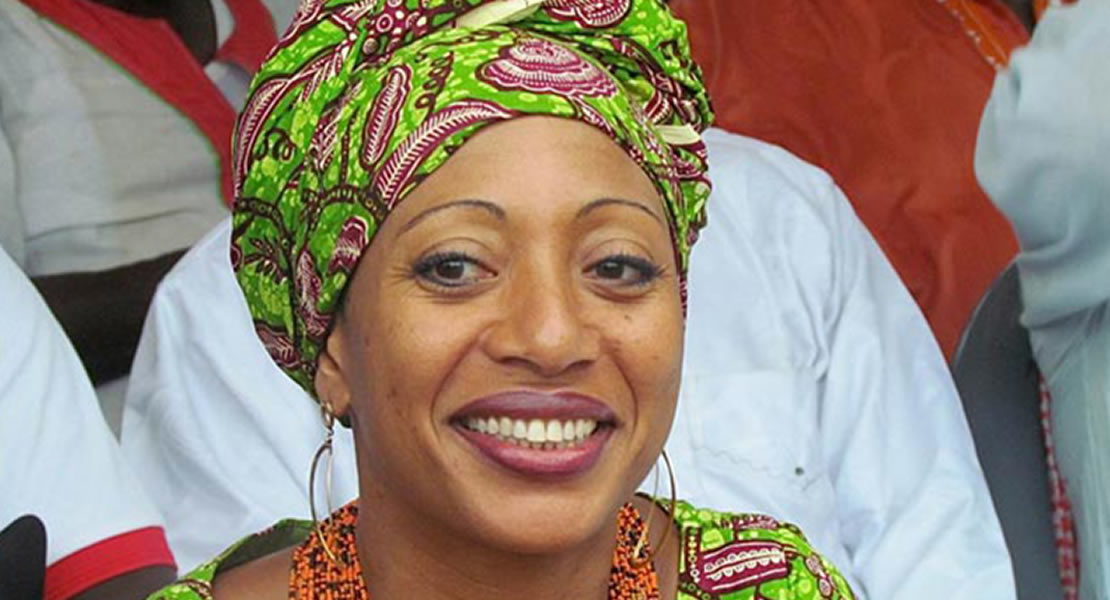 October 26, 2010
Samia Yaba Nkrumah, the Member of Parliament for Jomoro, has announced her intention to contest for the position of Chairman of the Convention Peoples Party (CPP).
She said this at a forum organised by "Nkrumah Rising", an organization within the CPP family, in collaboration with the Upper West Regional branches of the CPP and the People National Convention (PNC) at Wa on Wednesday.
The forum, which brought together regional and constituency executives of the two political parties including other leading members of the Nkrumaist fraternity, was aimed at forging a united front among the two parties before the 2012 general election.
Dr Samia Nkrumah who is also the Patron of "Nkrumah Rising," said her decision to vie for the position of the Chairman was based on the fact that she wanted to vigorously pursue the issue of unifying the two parties. She said CPP and PNC were both descendants of the same Nkrumah tradition, stressing that it was only appropriate that they came together to form a more united front with committed leaders to fight for the course of the tradition.
"If we unite, we will be in a better position to identify all the reasons why people should refuse to vote for our parties and address them appropriately so we can begin to do better to attract many others who are
willing to join to win power", she said.
Dr Samia Nkrumah said what Ghana needed was a single and united Nkrumaist party to bring about progress that would ensure people have access to jobs, health facilities, portable water, good education and viable economic opportunities.
She said CPP and PNC currently had three MPs in Parliament and expressed worry that their voices could not be heard because of their numbers.
She said if the two parties unite their abysmal performance in elections would change to become a stronger force to recon with. The Jomorro MP said people should not vote for the party only because of the legacies that Dr. Nkrumah left behind but also because they had very committed and selfless leaders who were prepared to sacrifice their resources in order to bring the party to power.
She said the symbol to use and who should be the flag bearer should not be their problem for now but rather attention should be placed on how to bring their members together in unity and appealed for support. Mr. George Boadu, a Facilitator of "Nkrumah Rising," said the organization was not a political party but a body committed to uniting the Nkrumaist families and explore the prospects of organising those in favour.
A communique issued by the Upper West Regional Executives of CPP and PNC resolved to take the initiative and irrevocably commit themselves to the unification of the two parties before the 2012 general election.
Source: GNA