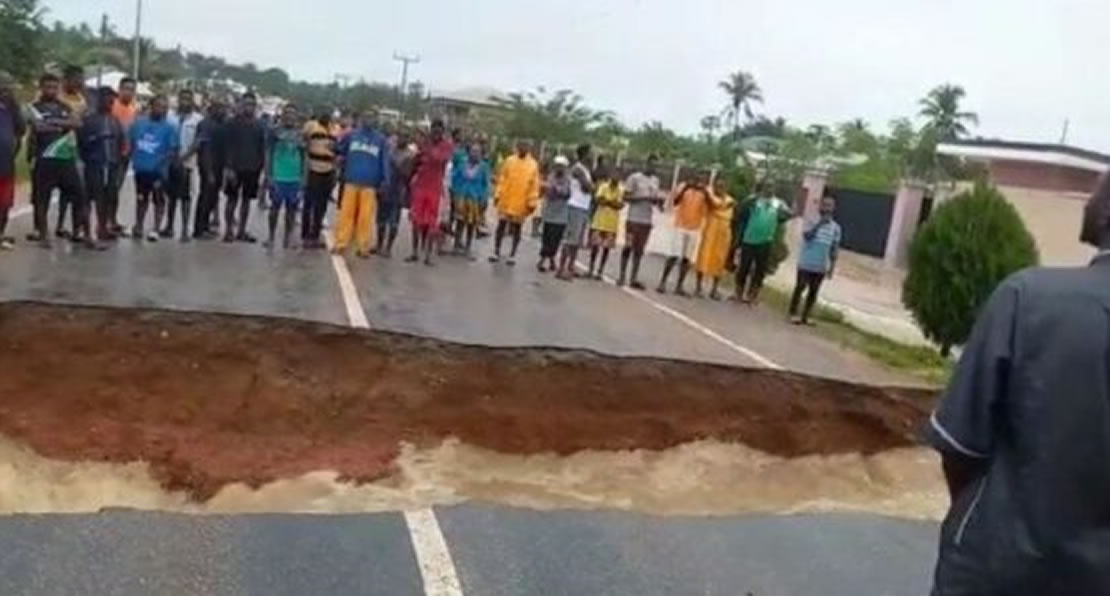 November 15, 2023
Members of Parliament from the Upper West Region from both side of the House have appealed to the Nana Akufo-Addo lead government to as a matter of urgency fix the Bamboi-Wa road network as it connects Ghanaians to Burkin Faso from Southern Ghana and Burkina Faso to Ghana.
According to the MPs, in September this year the rain washed off the link road making it difficult for commuters, adding that a journey which should take forty-five minutes from Bamboi to Wa takes two hours.
Ahead of the 2024 budget statement to be Presented by Finance Minister Ken Ofori Atta on Wednesday, November 15, 2023 they urged President Nana Akufo-Addo and Roads Minister to seriously consider it.
Member of Parliament for Wa West Lanchene peter Toobu at a press conference with members of the Parliament press corps said, "if you hear what the Burkina Faso drivers who use that stretch say about Ghana "it's so shameful", he said.
In his appeal, the Member of Parliament for Wa Central Dr. Hassan Abdul-Rashid Pelpuo who is the caucus chairman note that the road needs immediate attention; the road was patch but with the coming in of the rains it got cut off because heavy trucks ply the road and "we are here to complain very loudly to government and to call on government to act immediately to support the reconstruction of the road to ensure that that link is restored and at the press conference you have MPs from both side of the House all here to complain that there is the need for a quicker link."
Again, we do appreciate government's effort initially to create the link this is a situation where we can have vehicles passing the road but that effort did not go far enough. We are calling on government and the road minister and president to intervene for a quick action to get the road back into shape, he stated.
"Further, we are calling on the media to send this message out so that we can have our road back; we can have economic activities back in the two regions and restore hope and confidence in the people; the road from Bamboi to Wa is very bad."
He was emphatic that the road does note know NPP or NDC; "when armed robbers come, it does not matter the party you belong to, there are a lot of people using that stretch to Burkina Faso."
He said the people of Upper West also deserve a better road and there are a number of accidents you cannot count and this is the second year of roads, "and tomorrow being a budget day, we want to see some action in the budget."
Kwaku Sakyi-Danso/Ghanamps.com