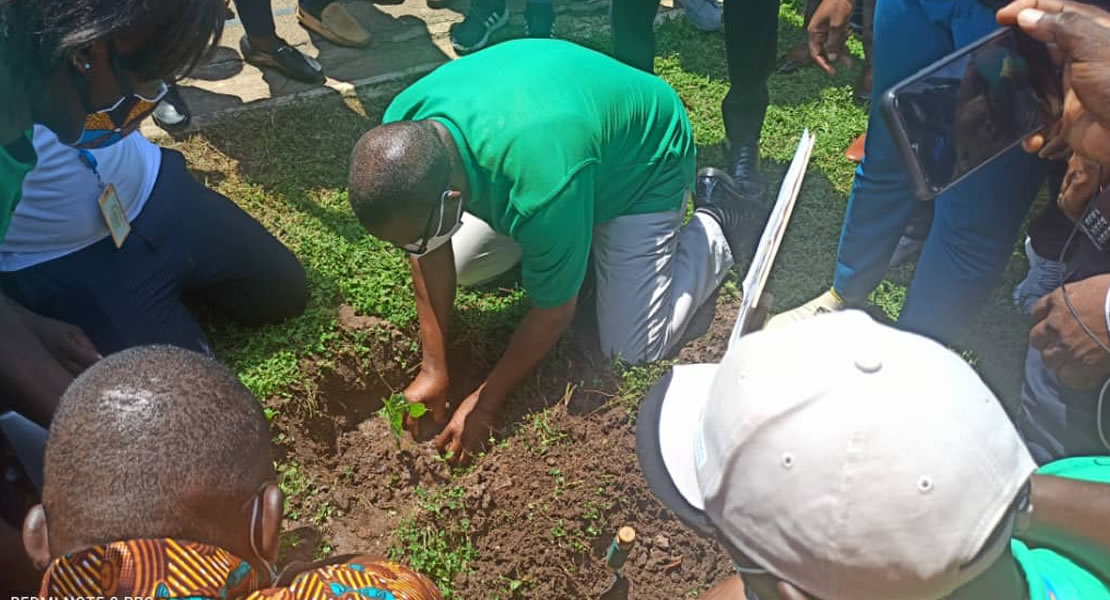 June 11, 2021
The Speaker of Parliament, RT. Hon. Alban Sumani Bagbin on June 12, 2021 led Parliament to plant over 100 tree seedlings in some selected areas in the capital
The exercise is in line with the observation of the "Green Ghana Project" which targets the planting of 5 million trees across the country.
Addressing the Parliamentary staff and the media at the forecourt of parliament before the tree planting exercise, the Speaker said the Green Ghana project is an initiative of President, Nana Akufo Addo, adding that by this initiative, they are making investments into the future, and commended the National Investment Bank for their partnership with Parliament in achieving this feat.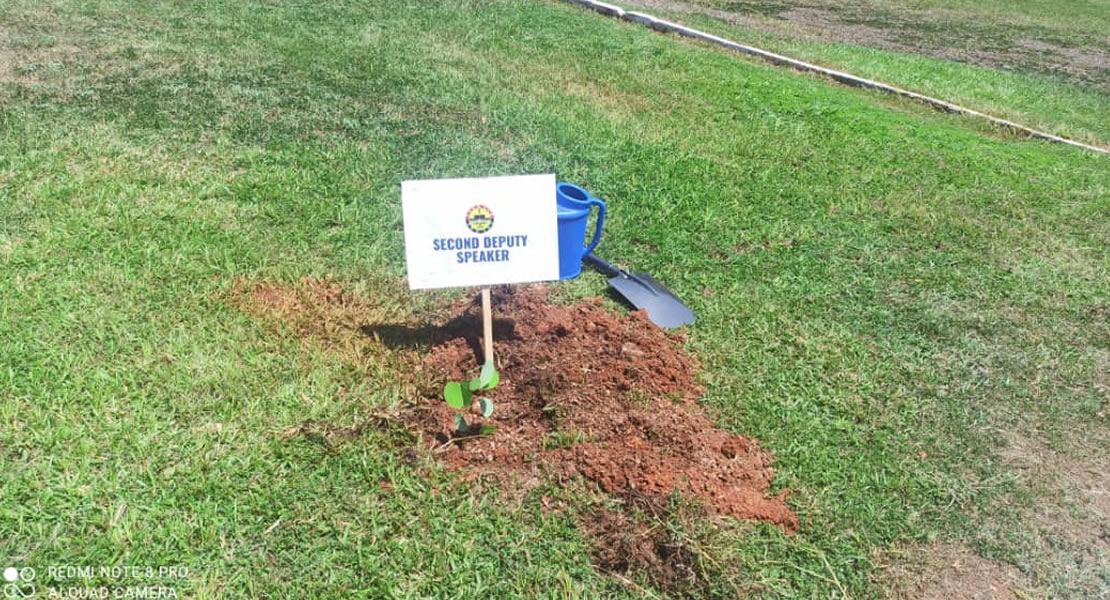 He described the project as a special opportunity for all of us to recover over time our loss in this area caused by our own destructive practices, indicating that not only have we degraded the natural environment God gave us, but also depleted our forest reserves.
He said, the whole globe is now faced with desertification, drought, irregular rain pattern, and all its attendant challenges including food insecurity, and it is time to confront these challenges.
He called for policies that are socially just, economically viable, and ecologically sustainable, and indicated that the programme seeks to workout a formula for economic trees including timber, Wawa, mango, rosewood, cashew, and shea trees for planting.
The Speaker also noted that by committing to this exercise, "we are not going to plant the trees and walk away, indeed we are encouraged to nurse, nurture, and monitor them in a manner to ensure the progress of these trees."
The Speaker was joined by deputy Speakers, Clark to Parliament, and Deputy Clarks in the tree planting exercise.
Ghanamps.com