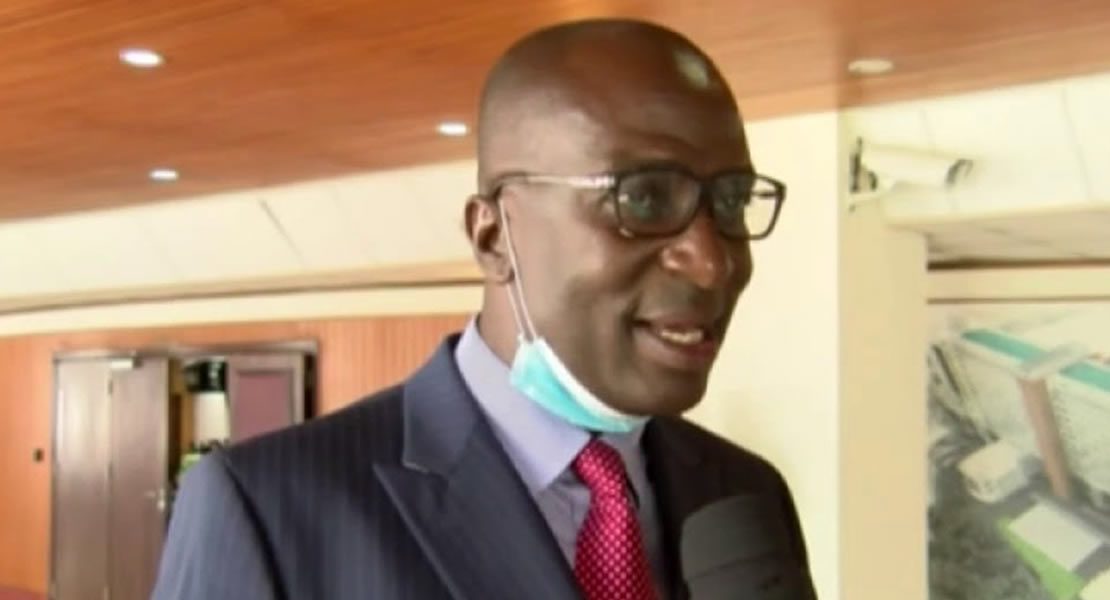 Second Deputy Speaker of Parliament, Andrew Asiamah Amoako
November 10, 2021
The Second Deputy Speaker of Parliament, Andrew Asiamah Amoako presiding over proceedings on Tuesday, November 9, 2021 has directed the issues of tidal waves devastation and matters arising in the coastal belt of the Volta Region to the Committee of Works and Housing.
He has directed the committee to visit the affected areas and report to the house appropriately as soon as practicable.
The Speaker's directive follows statement presented on the floor of the house by the Minority MPs from the Volta Region led by Emmanuel Kwasi Bedzra, Member of Parliament for Ho West drawing the House's attention to the happenings along the coastal belt of the region with respect to tidal waves devastation, and the inactions from the National Disaster Management Organisation (NADMO), and government.
The MPs from the affected constituencies, Madam Dzifa Gomashie MP for Ketu South, and Kwame Dzudzorli Gakpey, MP for Keta both contended that no official from government or the NADMO office had visited the area, and nothing was presented to the people in a form of relief items.
The Keta MP said currently, some of the over 3000 affected persons are housed in schools and churches.
The House in commiserating with the people agreed that there is an urgent need for government's intervention and called on the Finance Minister to release funds to NADMO to be able to respond quickly to the needs of these people.
Mr. Annoh Dompreh, MP for Nsawam Adoagyiri said the issue is a national concern, and the majority side sympathizes with the hundreds of people affected by the situation.
In a rather surprising turned of events, the two caucuses in parliament turned a clarion call for immediate assistance to be extended to the over 3000 victims of the tidal wave devastation into a political fight.
What was to be an innocuous appeal turned into a political struggle between the two major political parties with each trying to prove to have done more for the people in respect of dealing with the tidal wave devastation.
The MP for Keta who out of frustration during his submission asked a rhetorical question if "the affected people are not Ghanaians" as the government seems not to have responded swiftly was not taken lightly by the Majority Caucus.
Mr. Annoh Dompreh in trying to correct the impression that government was sideling the people said the first phase of the project was started in 2019 and duly completed, a sign that the government cared about the people. But his choice of date would be challenged when he was called to order by the Minority, correcting that the project was actually started in 2015 and rather completed in 2019.
Mr. Dompreh also stated that a lot is being done to start the second phase which is the Blekusu Coastal Protection Project, and allayed the fear of the people that government would repond appropriately to them as officials are assessing the situation for a proper appraisal.
Dominic Shirimori/Ghanamps.com