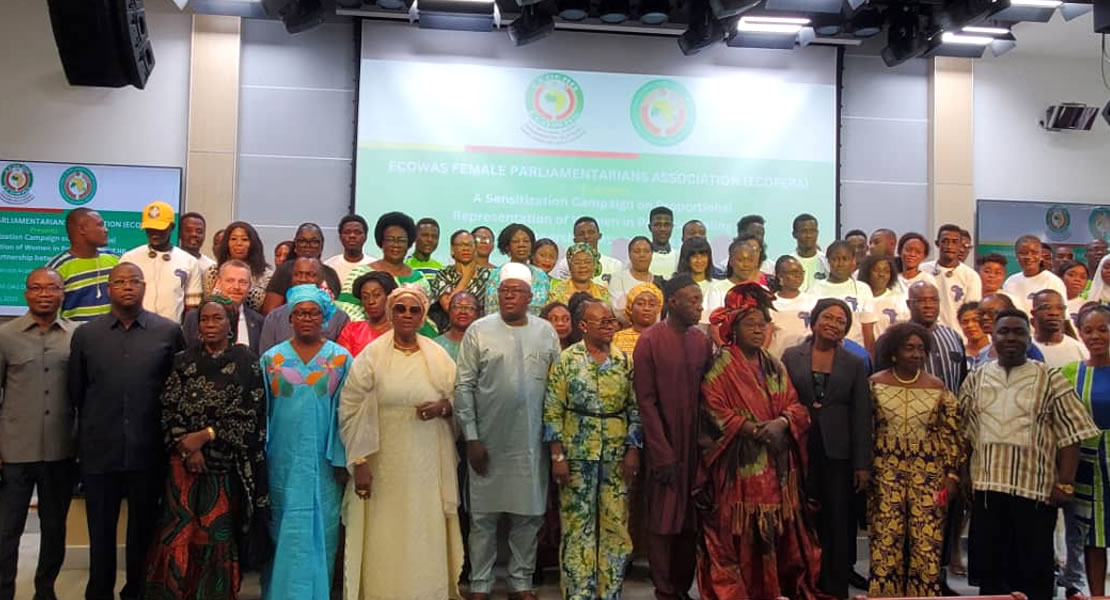 March 20, 2023
Speaker of the Community Parliament Rt. Hon Dr. Sidie Mohammed Tunis is advocating for more female representation in the Nigeria delegation as currently the number stands at thirty-five (35) with only two (2) female representatives.
Speaking in an interview with the ECOWAS Parliament Press Corps in Freetown, Sierra Leone, at the end of the two day symposium on women proportional representation in politics, organised by the ECOWAS Female Parliamentarians Association (ECOFEPA), Speaker Tunis described the development as being "really, really not good" and expressed his plans to continue engaging the leadership of Nigeria to change the status quo.
"I am hoping to engage the next Speaker in the Nigeria National Assembly and the President of the Senate to encourage them to have more women in the ECOWAS Parliament. We also want to have a special programme just for Nigeria to encourage the stakeholders and the political leadership to ensure that they have more women on their tickets, not just for the National Assembly, but for even Local Government.
Speaker Tunis said the Community Parliament has a whole year Program, and the symposium in Sierra Leone is just the beginning of many to follow to popularize the idea of 30 percent affirmative action for women. "We are also going to have another program [a Town Hall Meeting] in Abuja before the next Ordinary Session, where we are even inviting MPs from Rwanda to come and share their experiences with us [ECOWAS Parliament]. We will also have workshops in Member States to ensure that we do not just pass laws, but to see action."
He believes the advocacy campaign in Freetown can be organised across the sub-region to have a minimum of 30 percent quota for women.
Last year, through a conversation between the Speaker and the ECOWAS Commission, the Parliament was able to secure funding for ECOFEPA's activities.
Ghanamps.com