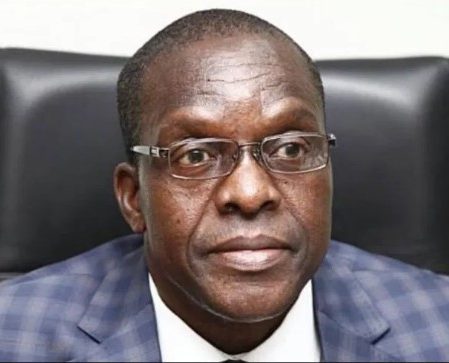 Alban Sumana Kingsford Bagbin – (Jan 2021 – To date)
Algban Sumana Kingsford Bagbin was born on 24th November, 1957 in Sombo in the Upper West Region.
He attended the University of Ghana, Legon from 1977 to 1980 and proceeded to Ghana law School between 1980 and 1982 with B.A. (HONS) Law with English and Bachelor of Law (B.L) respectively.
He worked with Central Bureau of Statistics and Statistics Service as Acting Secretary to the Statistical Services Board from 1980 to 1982.
He became the Personnel Manager of State Hotel Corporation Ambassador Continental Hotel between 1982 and 1983.
Mr Bagbin travelled outside the country to Lybya where he taught in Suk Juma Secondary School, Tripoli as English tutor from 1983 to 1985, after which he returned to the country and joined the Akyem Chambers, a firm of Legal Practitioners, Consultants and Notaries as a partner.
Whiles with the Akyem Chambers, he was also the external Solicitor of Credit Union Association, Ghana from 1989 to 1992.
He is a partner of Law Trust Company, a firm of Legal Practitioners, Consultants and Notaries Public from 1993 to date, Member, African Parliamentary Network Against Corruption, 1999 to date, Minority Leader (Leader of the Opposition parties in Parliament) from 2001 to 2020.
In Parliament, he represented the people of Nadowli/Kaleo constituency in the Upper West Region on the ticket of the National Democratic Congress (NDC) from 1993 to 2021. He was the Chairman of Public Accounts Committee, Ranking Member, Appointments Committee, Member of Committee on Local Government and Rural Development from 2001 to 2020.
He also had the privilege to attend international conferences, seminars and assignments such as, Member of United Nations Observer team to the First Racial National  Elections in South Africa; Member of Ghana's delegation to the Commonwealth Parliamentary Associations Regional Conference in Ports Moresby, Papua New Guinea; Participant  to U.N Preparatory Commissions on the establishment of the International Criminal Court, New York and Participant to an International Conference on Managing Political and Regulatory Risk in Privatization of Public Utilities and Infrastructure at Rome, Italy.