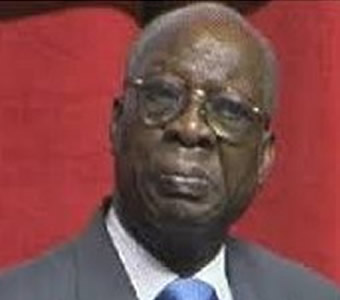 Peter Ala Adjetey – (Jan 2001 – Jan 2005)
He went to Nottingham, England, to pursue legal studies after which he was called to the Bar by the honorable society of the Middle Temple. When he returned as a Barrister to Ghana, he became a civil servant. Indeed, he was trained by the government to serve as a civil service lawyer and served in the Attorney-General's office.
Mr. Ala Adjetey then left to go into private practice and has had a very distinguished career at the Ghana Bar. He has been president of the Bar for four successive terms between 1985 and 1991; in between also he has had the opportunity to gain parliamentary experience starting as a Member of the Constituent Assembly to draft the 1969 Constitution, a member of the Accra City Council and then a Member of Parliament, he was chosen to lead the United National Convention (UNC) Group between 1979 and 1981 until that Parliament was unfortunately closed down.
He has been one of the pioneers in getting the African Legal profession together and he has been president of the African Bar Association. He was also the Chairman of the New Patriotic Party (NPP).