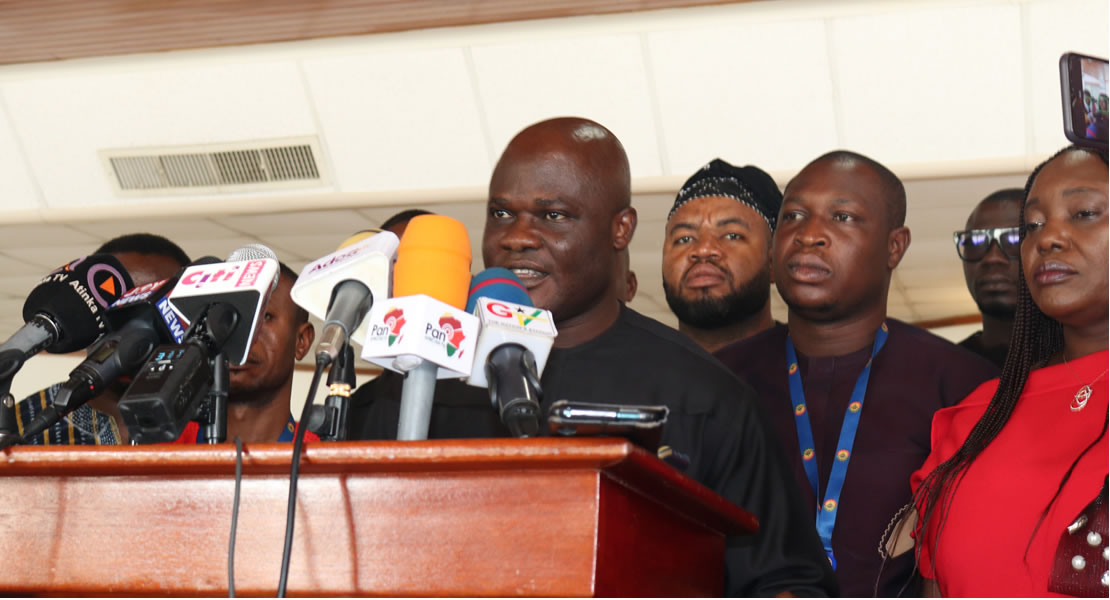 October 25, 2022
The Minority in parliament has called on their counterparts from the Majority side to support their motion on the floor to impeach the finance minister, Ken Ofori-Atta.
Addressing the press on Tuesday, First Deputy Minority Whip, Ibrahim Ahmed said it is obvious that both sides of the House wants the Finance Minister removed, hence what they expect from their colleagues from the Majority is to support a motion to be moved by the Minority Leader, Haruna Iddrisu to that effect.
He revealed that the Minority Leader, Haruna Iddrisu served notice yesterday at the business committee to the Majority Leader that he was going to proceed with a motion to impeach the finance minister on the basis of poor economic management, inconsistency in policies non-performance and lack of performing even statutory obligations.
He said it is refreshing that even before the Minority Leader goes ahead with the motion of impeachment; their colleagues have had a presser to call for same. However, the Minority does not believe the action of the Majority is strong enough; and if they really believe and want the finance Minister removed, then they should help them secure the 183 members to push the finance minister out of office.
He indicated that if the Majority meant well, the day they went to cabinet meeting and president Nana Addo Danquah Akufo-Addo was not happy about their call for the Finance Minister to be sacked was the day they should have organised such a press briefing. He alleged that the position Mr. Ken Ofori Atta occupied is to compensate for using Data Bank to support the president's campaign to become president; and that is the reason he cannot sack him.
Ghanamps.com
Click here for video