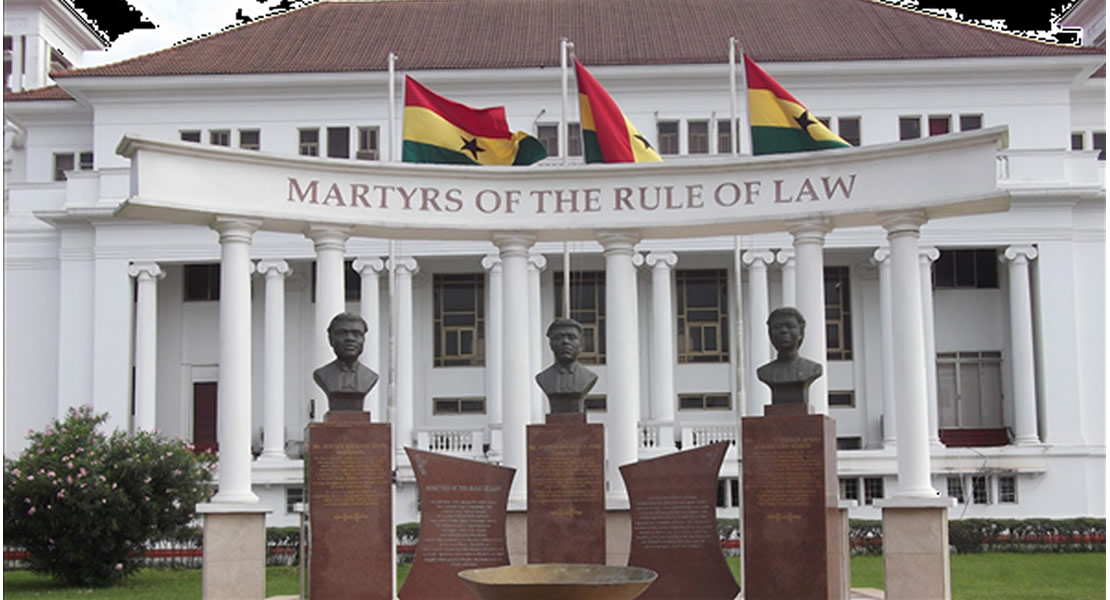 July 27, 2011
The Supreme Court will, on October 26, 2011, review its decision on whether or not it has the jurisdiction to hear a case brought by the Member of Parliament (MP) for Bawku Central, Mr Adamu Daramani Sakande.
The court had, in October 2010 and in a 6-3 majority decision, ruled that it had the jurisdiction to hear an appeal challenging the eligibility of Mr Sakande as an MP.
The court had overturned counsel for the MP's argument that electoral disputes ended at the Court of Appeal and for that reason, the Supreme Court had no jurisdiction to hear an appeal against the Court of Appeal's decision that a suit brought against the MP by a cattle farmer, Mr Sumaila Biebel, was an electoral dispute.
Mr Biebel had, in March 2009, filed a suit at the High Court challenging the eligibility of the MP on the grounds that the MP held both British and Burkinabe passports.
The High Court, in a default judgment on July 15,2009, ordered the MP to vacate his seat.
Dissatisfied with the High Court's decision, counsel for the MP appealed, resulting in the Court of Appeal, in a unanimous decision, declaring that Mr Biebel should have gone by an electoral petition, since the matter bordered on electoral dispute.
Under the law, all matters relating to electoral disputes are to be heard as electoral petitions and those petitions are to be heard 21 days after results have been declared.
At its sitting in Accra yesterday, the Supreme Court, presided over by Ms. Justice Sophia Akuffo, directed the Attorney General's department to file its written submissions to the MP's application on or before July 29,2011 following the failure of the department to file an address, although it was a party in the suit.
Other members of the panel were Justices S.A. Brobbey, Julius Ansah, Sophia Adinyira, Rose Owusu, Jones Dotse, Annin Yeboah; P. Baffoe-Bonnie, B.T. Aryeetey, G.S. Gbadegbe and Vida Akoto-Bamfo.
The court gave Mr Biebel up to October 14, 2011 to file his response to the A-G's response, while ruling on the matter would be delivered on October 26,2011.
Moving his application for review, counsel for the MP, Mr Yonny Kulendi, argued that the highest court of the land had no jurisdiction to entertain Mr Biebel's suit because the suit was an electoral dispute clothed in constitutionalism.
According to counsel, the Supreme Court's decision in October 2010 did not take into consideration the position of the law on electoral disputes, as well as its own numerous decisions on electoral disputes.
Source: Graphic