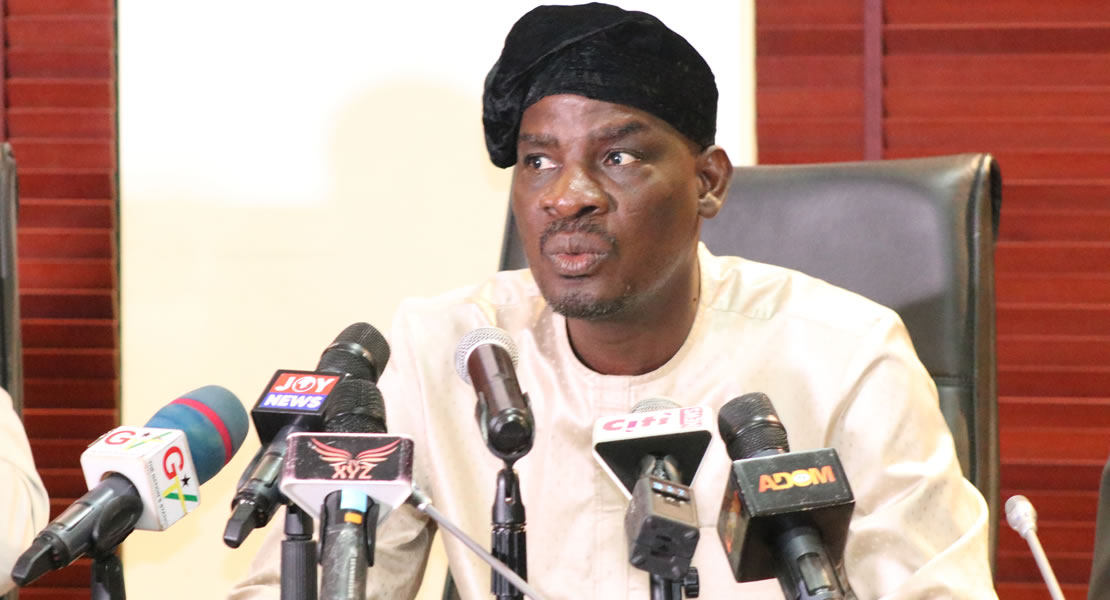 Minority Leader
January 16, 2023
The Minority in parliament has called on government to suspend the Domestic Debt Exchange program it intends to undertake with the hope of reviving the ailing economy.
The Minority at a press conference on Monday, January 16, 2023 addressed by the Minority Leader Haruna Iddrisu said the programme is already failing following the numerous rejections by various stakeholders. Mr Iddrisu asserts that the suspension is inevitably critical to engage in deeper consultations and allow for greater transparency in the initiation, adoption and acceptance of whatever remedies we collectively may agree to.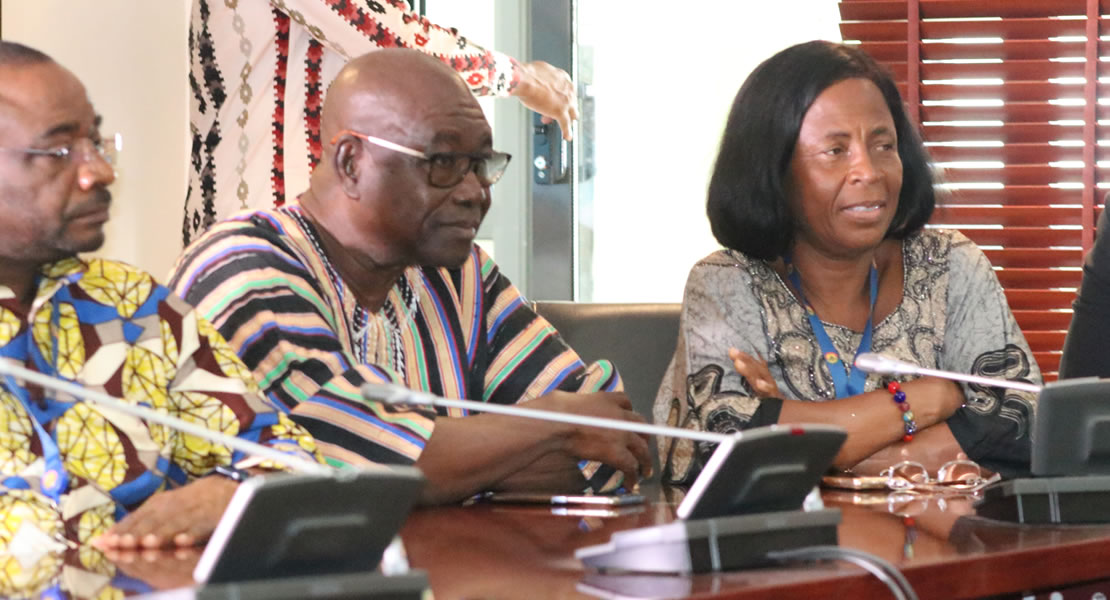 In order to save Ghana's economy the Minority Leader contends that Ghana's economy is being managed as though it were a private entity but reminded the managers that this is about people's lives and livelihoods, and investments; adding that even the accompanying legislation on investment in bonds require that 75 percent of it be invested in those government treasuries.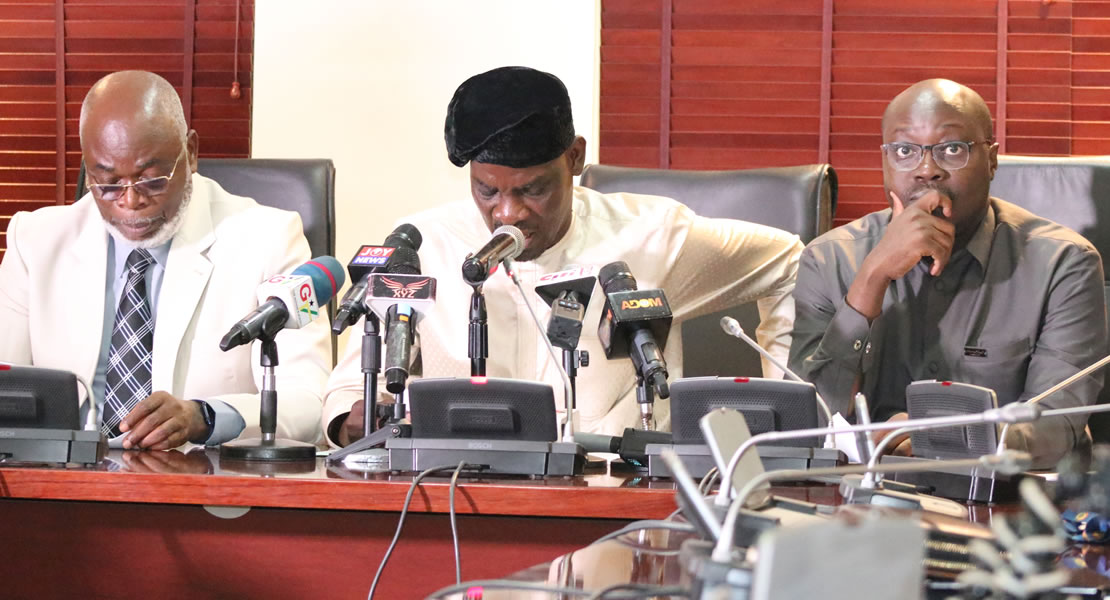 They said the implications of the debt exchange programme has dire consequences on various sectors as follows:
a. Implications on entire financial / banking Sector. Ghana's financial sector will be severely and adversely impacted by the Domestic Debt Exchange Program. With over GHS 60 billion locked up in government bonds, the non-receipt of any interest this year and paltry sums in subsequent years, will prove the undoing of some banks. In the case of some state-owned banks, as much as 70% of their annual revenue comes from their investments in government bonds. Not paying them any interest in 2023 would effectively sound the death knell to these banks with its attendant consequences on depositors and employees who would have to be laid off. Restructuring domestic debts will undermine the health of the banking system since Capital Adequacy will become a challenge
b. Effects on Pension funds- Pension funds will suffer a significant drop in value especially, Tier 2 and 3 pension payouts will drop further from their already low levels. Tier 1 (SSNIT) reserves will drop in value and SSNIT's capacity to pay will suffer. Reserves of Insurance companies will fall with implications for benefit payments Effects on individual bondholders- the inclusion of individual bondholders in the Domestic Debt Exchange, contrary to initial assurances from both the President and his finance minister, would all but wipe out Ghana's middle class and impose harsh suffering on them, their families, and dependents. We now know that the reality is different. What Minister Ofori-Atta announced is different from what is being implemented. Ghanaian individuals have started receiving text messages from their banks. Yesterday, about 1.3 million affected individual bold holders petitioned Parliament for a reversal of the Government's Debt Exchange Programme. This must be the largest and voluminous petition on a single matter ever presented to Parliament in our country's history. It is inconceivable to accept that individual bonds will be affected. From the outset, there have been clear inconsistencies in pronouncements and the actual implementation. The haircut is real.
The NPP Nana Addo /Bawumia Government should give us a break!
The Minority notes as follows that:
1. It is obvious that the Domestic Debt Exchange Program will create extreme hardships for millions of Ghanaians and existing financial institutions. It is also quite clear, that it was entirely avoidable had the Akufo-Addo/Bawumia government heeded wise counsel from the opposition and Civil Society on prudent management of our finances and economy.
2. It is obvious that the Akufo-Addo/Bawumia is transferring the responsibility to address the debt burden it has created through reckless borrowing and populist fiscal policies to only innocent Ghanaians and the financial sector. For instance, the 2023 budget projects a primary surplus of only 1% which means that we will be reducing the public debt by only 1% of GDP this year. This also means that not enough expenditure cuts are being made by government at a time when it is almost forcibly asking bondholders to forfeit interests and principal payment due them. We demand further demonstration of responsibility from government through more substantial cuts in non-essential expenditure and a reduction in the humongous size of government.
3. We are at a loss as to why individual pension contributors have not been offered the same exemptions that Tier 1 and 2 contributors have been given. This anomaly must immediately be rectified.
4. The inclusion of individual bondholders in the DDE is the biggest transfer of funds from the pockets of Ghanaians to the government and will leave affected persons, mainly the middle class, impoverished while worsening the plight of the poor. This must immediately be stopped.
5. The Akufo-Addo/Bawumia government is simply imposing an almost 80% tax in present value terms on the savings of Ghanaians and our bank balances without any consultations with affected individuals
6. They are also imposing about 80% tax in present value terms on bank capital and deposits.
The Minority while calling for suspension of the programme also called on all stakeholders for a national dialogue on the State of our economy and debt exchange programme with the view to achieving the most workable and the least punitive steps that protect Ghanaians and households from the disastrous effect of the DDE programme as currently designed.
Ghanamps.com