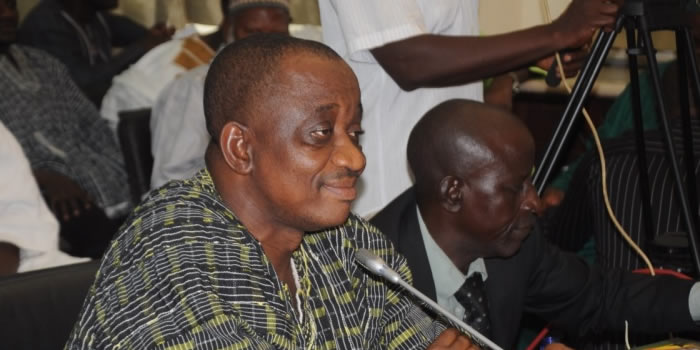 April 18, 2013
At least two health projects, including the construction of a Community Based Health Planning and Services (CHPS) centre and a nurses' quarters will shortly feature in the key development initiatives scheduled for implementation this year by the Member of Parliament for Bunkpurugu, Hon. Boar Namlit Solomon.
Interacting with Ghanamps.gov.gh, Mr. Namlit Solomon intimated that he was making earnest arrangements to mobilize funds for the construction of the nurses' quarters at kambatiak whiles the establishment of the CHPS centre for Gbankoni would be powered through his share of the allocation from the National Health Insurance Scheme (NHIS).
In a recent Thank You tour embarked by the MP in some selected communities in the district, Mr. Namlit Boar assured to keep faith with his campaign promises and also showed gratitude to his constituents and supporters for rallying behind him to ensure his victory in the 2012 elections.
Also in the light of seeking possible ways to spur growth and development in the area, the MP took time to engage the various Heads of Departments (HOD's) like the Education Directorate, the Ghana Health Service and the District Chief Executive (DCE) to discuss ways of pushing massive development for the people.
Mr. Boar further pointed out that in his encounter with Ghana Health Service in the district, he recorded certain shortfalls in the system in which he had resolved to lend support to fix those problems soon. These included the non-existence of refrigerators to store up medicines and vaccines, motor bikes to facilitate movement by health personnel, as well as other basic equipment to aid their operations.
The MP then re-echoed the need for sustainable peace building in the whole area, saying that the clashes and skirmishes will only tear society apart and would be fatal to the development agenda of the district.
He called for lasting peace, especially between the Konkombas and the Bimobas, and urged them to put aside all their differences to pave way for relative development.
It could be recalled that last year the two ethnic groups engaged in a battle over a misunderstanding on a parcel of land at Kpemali, a suburb of Nakpanduri in the Bunkpurugu-Yunyoo district.
Jonathan Adjei/Ghanamps.gov.gh