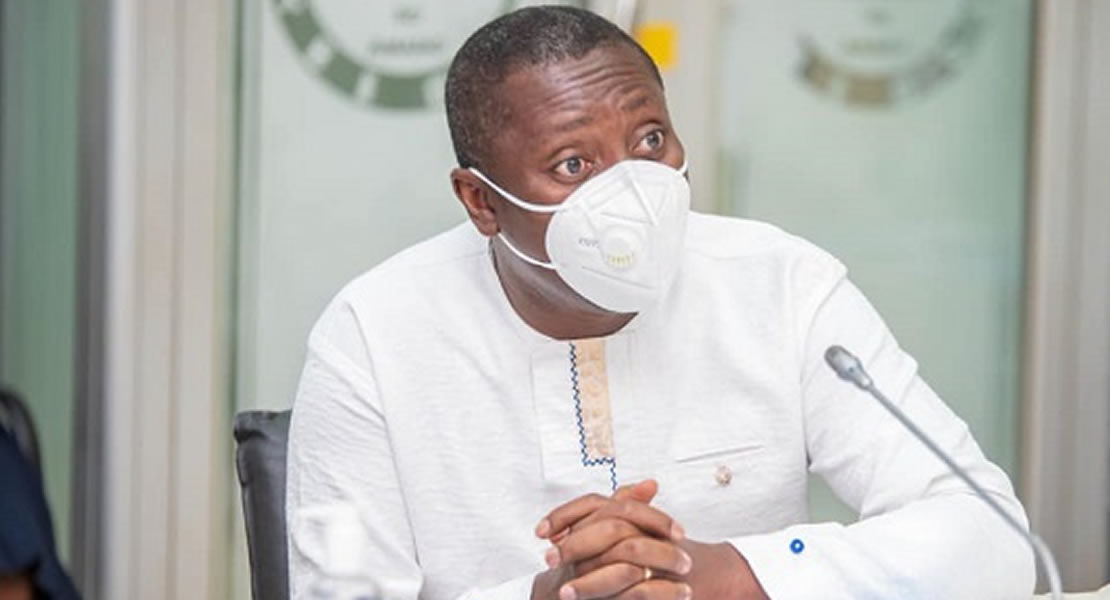 Alexander kwamena Afenyo-Markin
December 20, 2021
Deputy Majority Leader Alexander Kwamena Afenyo Markin on Monday, December 20, 2021 lamented on the absence of the Rt. Hon. Speaker in the chair in the evening when the E-Levy report before the Finance Committee was ready and laid before the House.
"Why the Rt. Hon is unavoidably absent this evening from the chamber, we therefore say we see this as grand political sign by the Minority group to frustrate us. We do not want to suggest that Mr. Speaker is probably absent to frustrate government business".
 According to him, they believe in Mr. Speaker, they believe that he stands for government business to go on and to allow this country to be governed by rule of law and due process. "We expect Mr. Speaker to be present in the chamber, we have our numbers, we are ready to do government business, we cannot move into pettiness; this is the strategy of the Minority to create a stand the Ghanaian people must know that this NDC does not mean well".
He made this known at a press conference just after the Minority Leader had addressed a press conference and added that the Minority NDC should look for a higher way to power and not engaging in frustration, short cut route.
"All the social interventions we promised while in opposition are being done step by step in every step of the way we have kept faith with Ghanaians good on the fact they are out for you to know".
Mr. Afenyo Markin noted further that they have reached out to their colleagues in the Minority through the whole process with the E Levy policy tax to be introduced, which is aimed at achieving two things, one to address the unemployment, inject capital to the private sector to address the many youth unemployment and for the youth to start their own business.
In the second instance, he noted that every week MPs from both side of the House do have questions about their roads and added that government took a decision to get sufficient funds for road contractors to be paid.
Again the appropriation Bill was passed last week and the E-Levy has to be passed where government would widen the tax for everyone to pay.
HE indicated that their colleagues in the Minority have been complaining about borrowing the level of and this is an internal mechanism designed to ensure the government raises revenue internally.
Kwaku Sakyi-Danso/Ghanamps.com