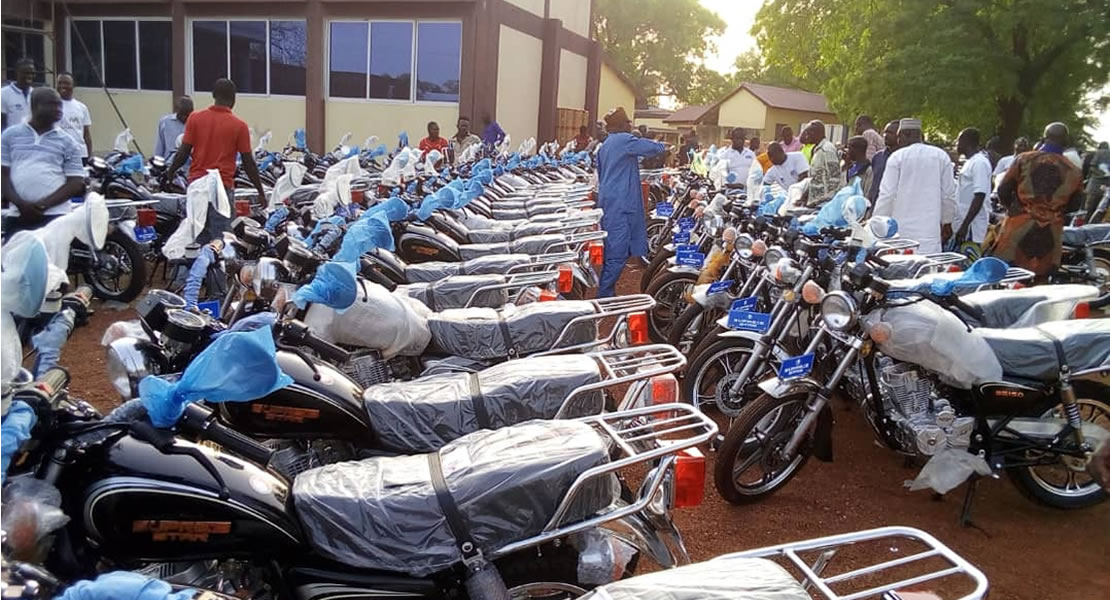 June 21, 2013
The widespread of snake bites in some hinterlands and villages under the Yunyoo constituency, is endangering the lives of inhabitants daily in the area.
As a result of lack of access roads in the remote villages and communities, as well as reliable means of transportation, inhabitants find it difficult dealing with this problem.
Following this, the Member of Parliament for the area, Joseph Bipoba Naabu in response to this threatening condition has intervened by providing some motor bikes to support communities deal with the menace.
He said about twenty communities in the Yunyoo constituency have been supplied with the facility to aid transport victims in the event of snake bites or any other health related emergencies.
Speaking to Ghanamps.gov.gh, Mr Bipoba noted that this move comes on the heels of the rapid snake bites that were recorded during his campaign time.
"At least 19 people were attacked by snake bites during my campaign in the area", a critical condition that compelled him to donate his pick-up vehicle in transporting victims at midnight to Nalerigu hospital".
"If a snake bites someone and there is no access road or vehicle to assist rescue him/her, the person would simply lose his life", he noted.
Communities that received these motor bikes included Jagol, Jangandel, Tuna,Kufok,Nagban, and Nagyil amongst others.
Jonathan Jeffrey Adjei/Ghanamps.gov.gh