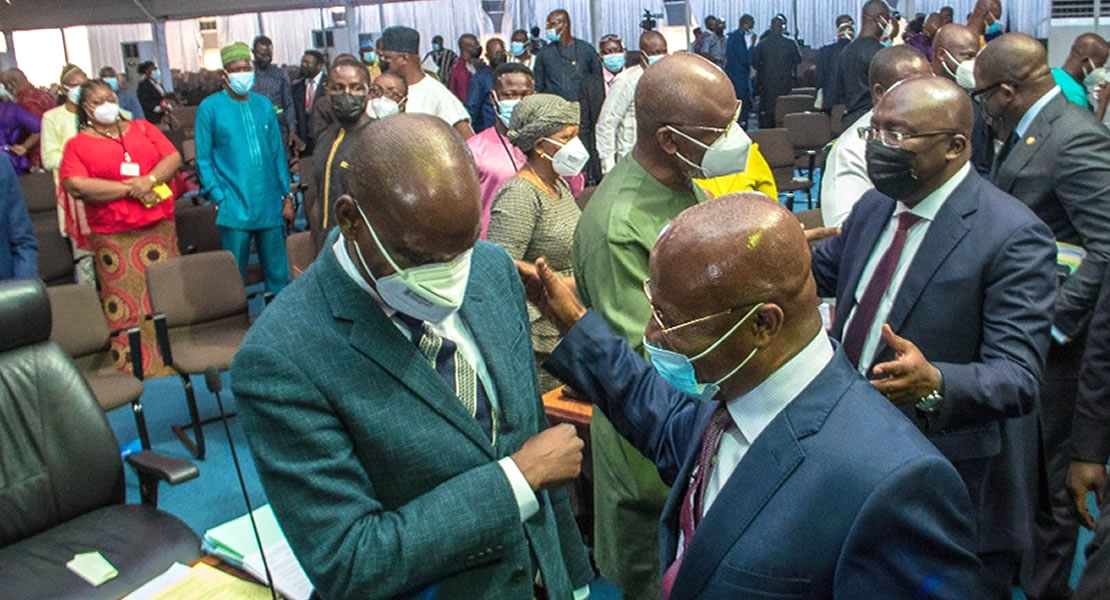 March 12, 2021
Minority Leader Haruna Iddrisu, in seconding the motion for adjournment on Friday, March 12, 2021 after this year's budget was presented by Osei-Kyei-Mensah-Bonsu, noted that Ghanaians should brass up for hard times ahead, with the introduction of new types of levies.
According to him what is surprising is that the current government when in opposition in 1995 to 98 did not believe in the Value Added Tax (VAT), they had "Kumepreko" demonstration (kill me now), when VAT was introduced.
"Today it would be 'bury me instantly'. Where is the value and principles? You did not see merit and worth in VAT, today you are going to be dependent on it. They owe Ghanaians an explanation"
Again, as the current government have failed Ghanaians to keep Accra clean, they are coming with sanitation and pollution levy, after failing to keep our city clean.
"We look forward to a healthy debate and we would remind Ghanaians that with this 'bury me instantly budget', if petrol prices have been increased more in the future than now, Ghanaians are the better judges".
And Leader of Government Business presenting budget on behalf of the president, he was going to go into the matter of separation of powers, and as the Majority Leader and Leader of the House, the House needs to scrutinize and play its oversight.
He noted further that, he does not doubt the competence of the Majority leader, and again pointed out that issue of allotting more time for the debate on this year's budget, he together with the Vice Chairman of the Business Committee would find a way of adjusting the time.
Kwaku Sakyi-Danso/Ghanamps.com