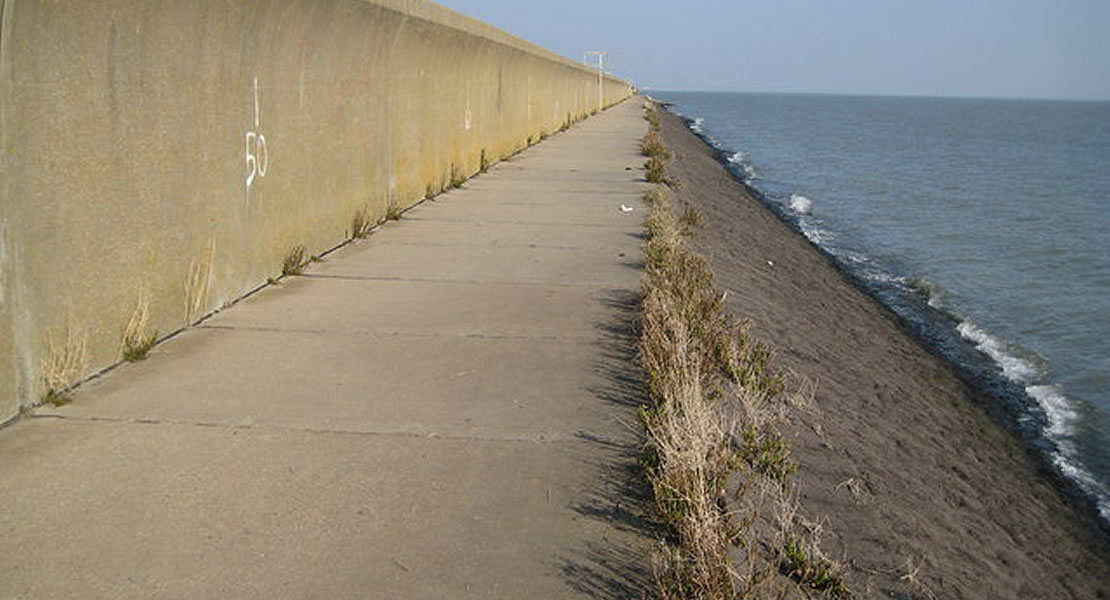 October 22, 2010
The Parliamentary Select Committee on Works and Housing has expressed satisfaction about the rate of work done on the Keta Sea Defence Project so far.
The project which begun about a decade ago, was initiated by the National Democratic Congress(NDC) with the signing of a formal agreement between the government of Ghana and the Export-Import Bank (EXIM Bank) of the United States and the Private Export Funding Corporation for a long-term credit of 93.8 million dollars for the Keta Sea Defence project.
The loan was used to purchase US-made equipment to build the sea defense wall and other infrastructure to protect the Keta beach and lagoon from erosion.
Strong tidal waves have over the years swept through Keta and surrounding communities along the coast, rendering thousands of people homeless and destroying houses and other properties, whose value runs into thousands of Ghana cedis.
Members of the Parliamentary Committee on Works and Housing who recently traveled to Keta to inspect the progress of the project expressed satisfaction about the extent of work.
A member of the Parliamentary Committee on Works and Housing and Member of Parliament for Ablekuma North, Justice Joe Appiah, who spoke to ghanamps.gov.gh, praised both the previous and current governments for their good work done at the site which amply demonstrates both governments commitment to protect the country's coastline against sea erosion.
He commended the Kufour administration for continuing the project which was initiated by the NDC, and also for putting the reclaimed land into good use by building houses for the affected inhabitants.
Hon. Justice Joe Appiah expressed hope that with the fast pace at which the contractors are working, the projects will soon be completed to ensure the safety of the people of Keta and surrounding areas.
Story by : Kwadwo Anim/ghanamps.gov.gh