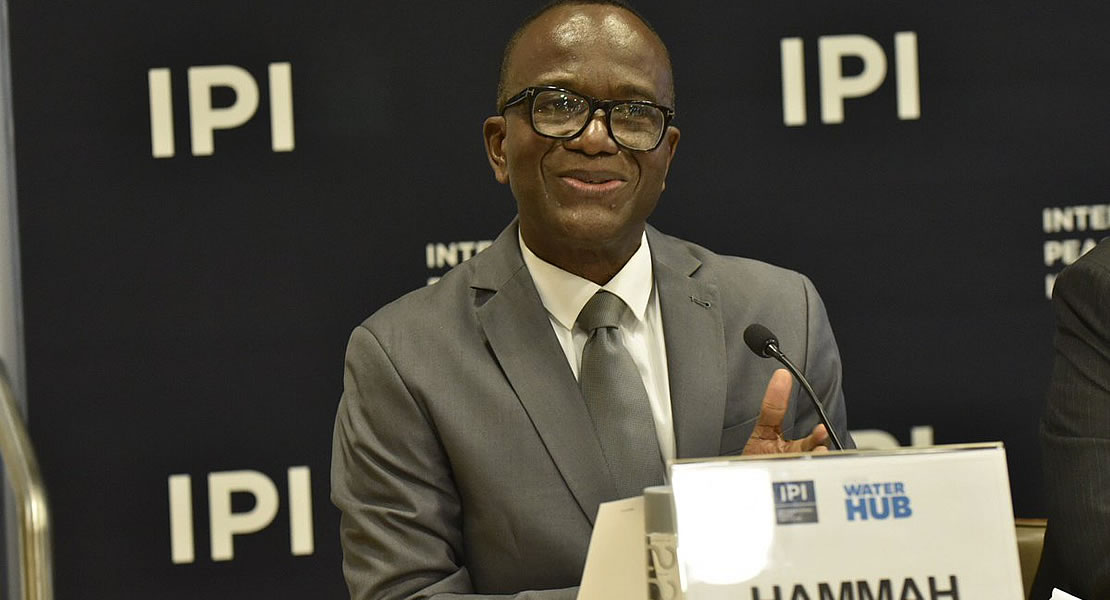 November 23, 2011
Mr Mike Hammah, Minister of Lands and Natural Resources, on Tuesday expressed concern about the rate at which the country's forest was depleting and said Government needed to update laws on forest and natural resources.
He noted that at the beginning on the 20th century, Ghana's forest cover was about 8.2 million hectares, but now it is about 1.6 million hectares and "we continue to experience a yearly depleting of 65 hectare every year."
The Minister was speaking at the launch of the "Sustainable Forest Management Partnership, Ghana" programme that brought together seven forest-related non-governmental organizations (NGOs).
Mr Hammah said Government was putting in place programmes and projects such as the National Forest Plantation project and the Voluntary Partnership Agreement with support from the European Union, to ensure that only timber obtained through legal means was exported or used for Government projects.
He explained that the programmes and other initiatives being championed by the NGOs aimed at suppressing the demand for illegal timber such that it would become unattractive to those engaging in such acts.
Mr Hammah said the role of the chiefs in the use of lands and natural resources in the country were crucial.
He announced that the Ministry would organize a forum to engage chiefs and other opinion leaders to ensure sanity in the use of forest resources.
Mr Hammah said Government would liaise with civil society to towards the management of the forestry.
Nana Kobina Nketiah, who launched the project, said there was the need for an equitable forest benefit ant that that those who benefited from the forest should be made responsible for replacing the forest.
He said forest and natural resources should be used in a productive way instead of depletion of the forest and natural resources without thinking about the future.
Mr Delle Kpebesaan, Chairman of the Steering Committee of the project, stressed the need for people to be at the centre of sustainable forest management.
He said "sustainable forest management must be for the people, be done with the people and by the people" and called on Government to make forest management business.
Mr Edward Nsenkyire, Chairman of the event, said challenges facing the Forestry Commission were mainly climate change and climate variability issues.
He noted that climate issues posed a serious threat to the forest hence the need to come up with measures that would protect the forest in the face of those challenges.
Mr Nsenkyire advised the chiefs to be actively involved in determining which tree should be cut and which one should not be cut to ensure that young trees were not destroyed.
GNA