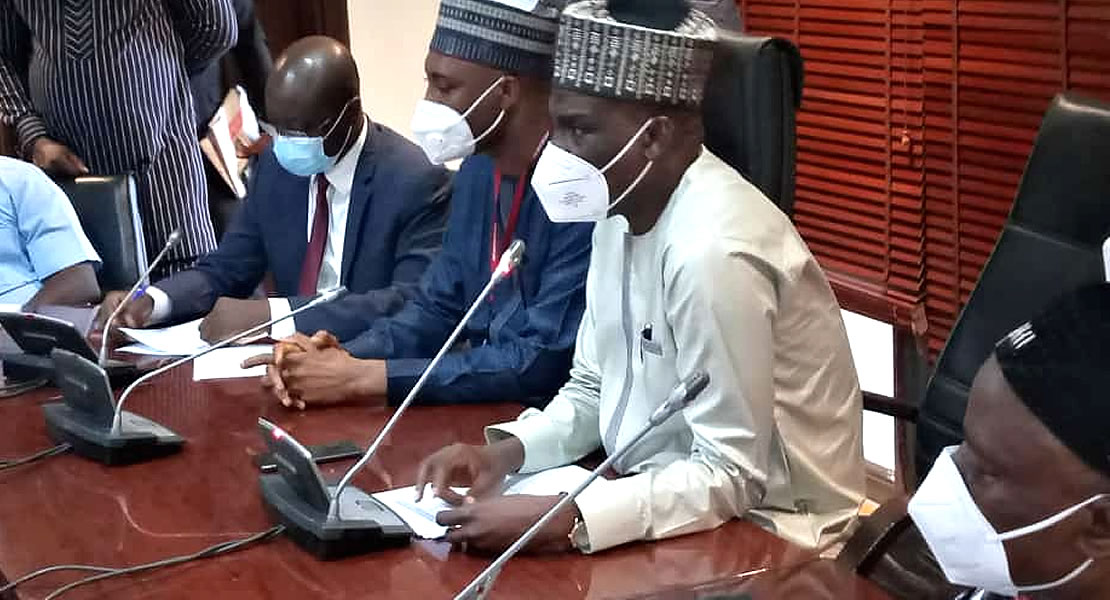 March 18, 2021
The Minority Leader, Haruna Iddrisu has called on the President Nana Akufo-Addo led Government not to blame the huge debt they have accumulated on the outbreak of the novel coronavirus pandemic, after a poor performance on the economy within the past four years.
According to him the Minority is of the firm believe that mismanagement and non-controlling expenditure of government, and share lack of prudence is accounting for the poor performance on the economy.
At a press conference on Thursday, March 18, 2021 address by the Tamale South lawmaker, he pointed out that the budget statement presented to the House seeks to introduce some new taxes like, COVID-19 health levy, one percent increase; one percent increase in national health insurance, VAT, gaming and betting levy, increase in road tolls; sanitation and pollution levy; and the financial sector clean up levy.
Additionally, stakeholders like investors who have interest in the Ghanaian economy would not be happy with misreporting, classification which are deliberately done to project an economy that is doing well when in fact it is an economy growing with debt.
 "We have always cautioned against reporting below the line, it has a way of giving wrong impression of good work on fiscal consolidation, when the fact does not support that, this economic dishonesty we find unacceptable".
He went on further to point out that, the current government reported a fiscal deficit of four point eight percent (4.8%), but when they reported to the IMF in its report on April 2020, it was seven point five percent (7.5%) of fiscal deficit.
"How can this happen and what would be the justification for it for not wanting to report correctly on performance of the economy? One set of information given to the IMF is different from what was given to the Parliament of Ghana".
The Minority at the press conference pointed out that within four years of their administration, they have contributed not less than one hundred and sixty four billion Ghana cedis to the country's debt stock.
"We are not seeing how the money is being spent for it to address the unemployment in our country's sustainability of national debt, we call for some form of honesty on the part of this government", he added.
Kwaku Sakyi-Danso/Ghanamps.com