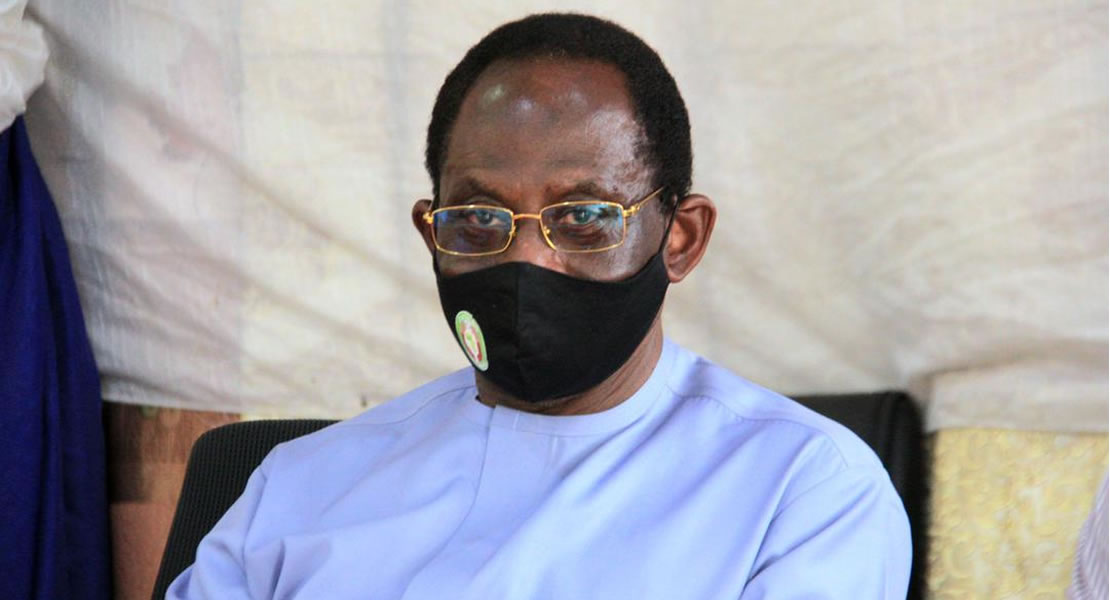 Dr. Kofi Konadu Apraku
January 21, 2022
The Commissioner for Macro Economic Policy and Economic Research, at the Economic Community of West African States (ECOWAS) Dr. Kofi Konadu Apraku, who is in Ghana, has been throwing light on his job in Abuja, Nigeria.
According to him it is an opportunity to work on behalf of the fifteen (15) member states to uplift it in terms of its finance and ensure that there is a single currency in place for the West African sub- region.
Again, he pointed out that ECOWAS ensures citizens within member states are able to move freely, have one passport, and there is trading going on within the fifteen member states.
He, however, lamented that Africa as a continent, and the West African sub-region is lacking behind, and sometimes it is as if the African continent is not part of the rest of the world. "We need to pay attention to things that would uplift us as a sub-region for us to be recognised and Africa as a whole and for the citizens of ECOWAS to have a better life".
Speaking on Asempa FM, a private radio station's current affairs programme, 'Ekosiisen', he noted that his work at the ECOWAS Commission as a Commissioner, he is there to do his best as his predecessors.
"My job is to follow the microeconomic policy of the 15 member states and their trade policy and their research statistics through research, which we get to know that in this particular year we had this number of things coming in and out of a member country.
Again,  what they  are exporting and the funds coming into the various countries in member states are how much for instance in the case of Ghana,  how many things do we buy from other African countries; we juxtapose that with what we buy from outside the African continent. All of these bring progress to a nation", he said.
My work is in every member states the policy they are formulating, would that bring progress and growth, policy on interest rate and inflation, trade and all on micro economic variable.
For instance, he pointed out that when he visits Ghana with his staff to look through the macroeconomic indicators in a year, what they look out for is the amount of money the country get and inflation, what interest rate is, what is the GDP, what are all the goods they have exported abroad, and how many of them stayed in West Africa.  "What, did we import from other countries and how is that affecting us, does that help in our growth or not?"
Dr. Apraku pointed out that on the issue of single currency convergence; Togo is leading in meeting the convergence criteria than every country in the West African sub-region when it comes to ECO, as the next is Senegal.
Kwaku Sakyi-Danso/Ghanamps.com