October 12, 2019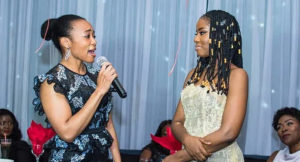 Member of Parliament for Klottey Korle Dr. Zanetor Agyeman Rawlings is calling for legislations within the National Assemblies of the West African sub-region to pave way for more women in the Assemblies.
According to Dr. Rawlings, National Assemblies should move beyond the debate of getting quota for women and move towards getting favourable environment for more women to participate in politics and getting more female lawmakers.
She further lamented over the Affirmative Action Bill which keeps dancing forward and backward, but, noted that, "Ghana has an open door for women to participate in our politics, we do not have reserved seats for women and persons with disabilities".
Again, it is about paradigm change of our society for them to understand that it is not only about quota system for women in our politics, but addressing issues that mitigate against women involvement in politics.
She made this remarks when the Speaker of the Gambian Parliament called on the Speaker of Ghana's Parliament, on a four days study tour.
Dr. Zanetor also added that the current Speaker of Ghana's seventh Parliament of the fourth Republic has given more opportunity to women, but there is the need to improve women representation.
"We have only thirty-eight (38) women out of the two hundred and seventy-five (275) chamber that we have".
Kwaku Sakyi-Danso/ghanamps.com