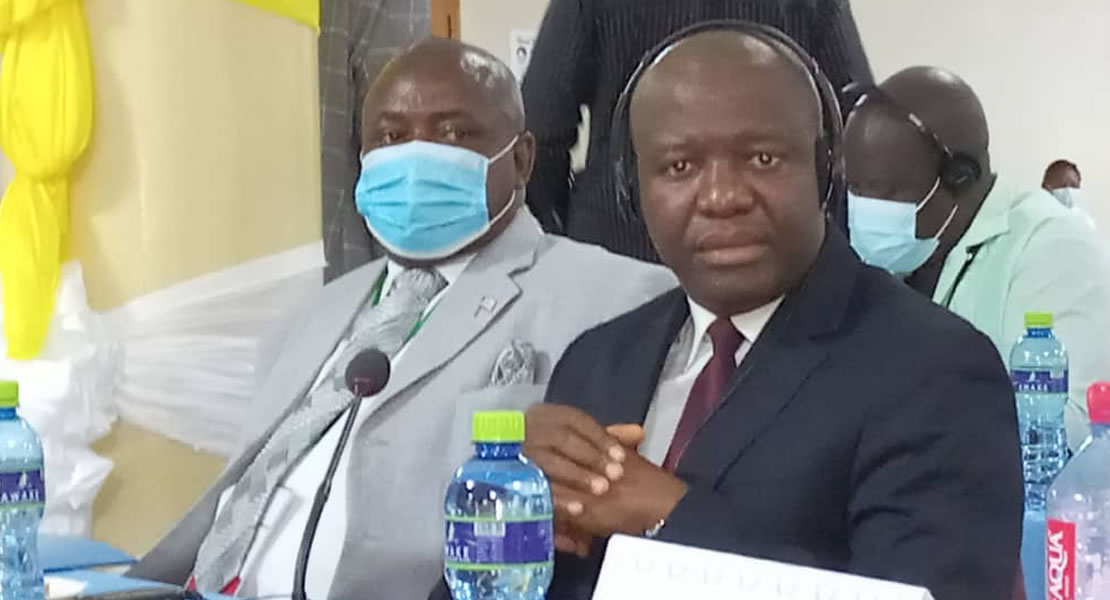 Momolu Massaquoi at Winneba Ghana
October 25, 2021
Rapporteur on the Public Account Committee (PAC) of ECOWAS Parliament, Clarence Kortu Momolu Massaquoi said the Committee would start looking at the Auditor General's report before the end of next month.
According to him the Committee is looking at AG's report and to see how they can contribute to the correction of wrongs and introduce new financial policies. There would also be a Committee meeting which is unprecedented.
"It is not in our work programme, but because of the importance the Speaker attaches to the work of PAC, we would be meeting in November to look at the audit report ".
In an interview to find out what the new Committee which is one of the flagships of the Speaker is doing, he noted that it takes time for the Auditor General to get its report when they requested for it.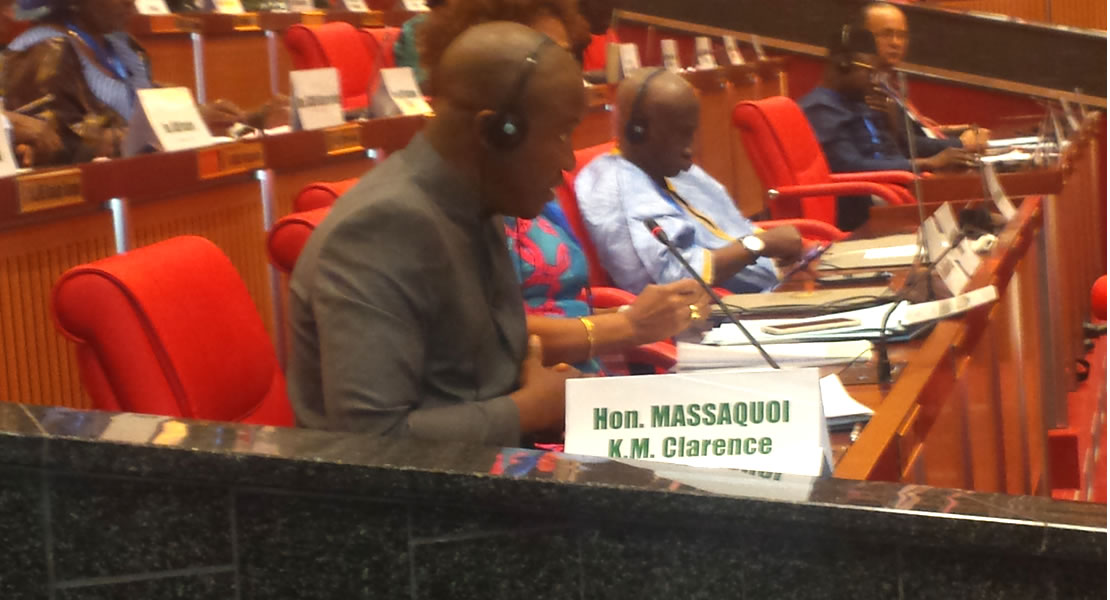 He further noted that the AG for ECOWAS was conducting its work and because they cannot take the report from him, they had to wait. "Our activities got interrupted by COVID-19, we could not meet for one year, we have met in Benin after COVID came, and it's not only our Committee but the entire parliament committees".
Mr. Kortu Momolu Massaquoi further indicated that they have had an in-person meeting in Sierra Leone and it is going to be a continuous process.
Again, he added that he would not want to put out any wrong information on financial uses and procedure; how people who are given finance use it and how they report. "Today, we are in court as a parliament, one of the staff who used money and did not submit proof on being on a mission even as he claimed, and there are traces that he went on the said mission but the accounting position. When you go on a mission, you should be able to report on your boarding pass to authenticate that you actually went on the mission, "he did not do any of those, now he is leaving, there is a requirement he is given a retirement package, that package is not going to be given because parliament has it that he owes because he was not able to submit documentation".
Again, audit is done on a paper trail; there are some missing trails. He further stressed that when one uses the Community's money, it is just responsible to be accountable.
"Our job is to ensure there is value for money of the Community money. The Commission has about three million dollars budget annually, the expenditure be transparent, our intervention is post expenditure".
In addition, we would be having a couple of meetings with ECOWAS institutions and also going to look at examples in East Africa
Kwaku Sakyi-Danso/Ghanamps.com