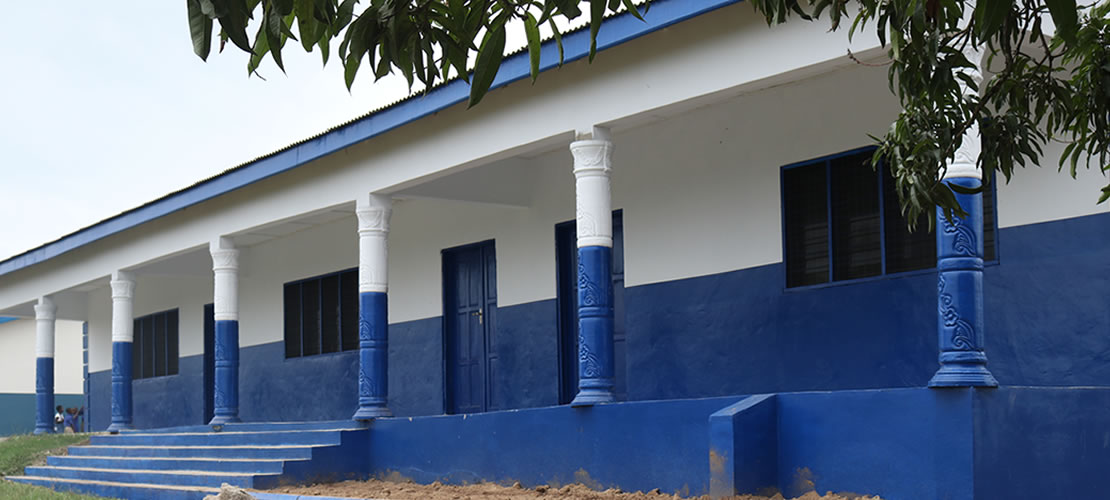 September 22, 2022
The Member of Parliament for Effutu in the Central Region, Alexander Kwamena Afenyo- Markin continues to positively impact his constituents as he commissioned and handed over a fully furnished 3-unit classroom block for Sankor African Christian Mission School (ACM) in his constituency – Winneba East.
Aside the newly built classroom block, he is also building another 3-unit block for the Junior High School (J HS) all in the spirit of providing conducive environment for teaching and learning.
Addressing the gathering, the MP said it is their duty to preserve and uphold the dream that the founders of the African Christian Mission had for the community particularly in establishing the school.
According to him, while they work hard to improve the infrastructure for the school, parents would have to do more to keep their children in check from going wayward and ensure they focus on their education so that the investment being made in them would inure to their benefit in future and keep the Effutu dream alive.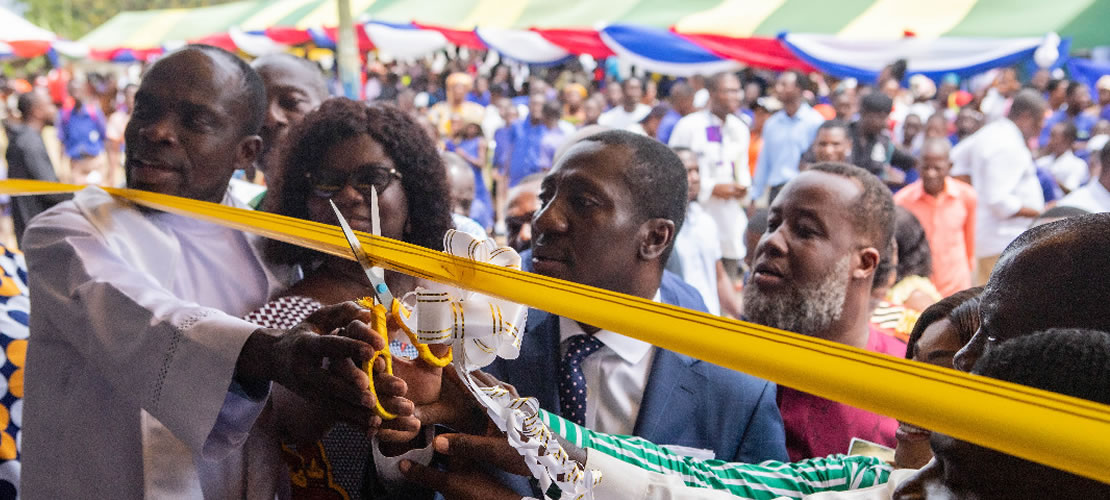 To this end, he has directed the Municipal Chief Executive,  Alhaji Zubeiru Kasim to as a matter of urgency pull down all building projects that have encroached on the school land in order to protect it for future expansion. He asked all individuals who have encroached on the school land to provide their permits.
He said actions like that (demolishing) are important, saying "If we did not do that, like Kojo Badu, we would not have built a hospital there and the library".
Mr. Afenyo-Markin also promised to build a library for the school and was hopeful that before the school goes on Christmas break, he would commission the library and the ongoing junior high school block.
Meanwhile, the Municipal Chief Executive for Effutu, Alhaji Zubeiru Kasim on his part also refurbished and handed over 3-unit classroom block which was falling apart close to the newly built block.
The headmaster of the school who appealed for measures to be taken to protect the school land and other properties called for fencing of the school since according to him, people have been performing rituals in the school which doesn't augur well for the school.
Kwaku Sakyi-Danso/Dominic Shiriemori/Ghanamps.com